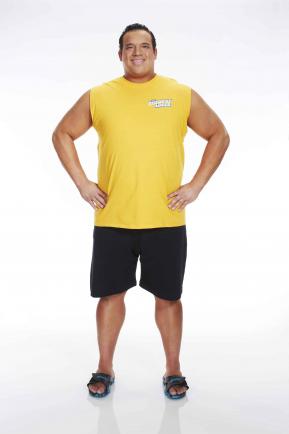 Invitations
Make your own themed party invitations by hand or design them from your computer. Many websites offer free pre-designed invitations that can be customized by you! For example, HP has a creative studio page where you can select the perfect invitation to customize, and print out for free. You can save even more of your money, by sending your invitations out electronically.
Decorations
Make your own decorations from what you have laying around your home, or log on to your computer and Google, "Print a Party." To your delight, page after page of websites will appear with free printable ideas for fabulous parties. These sites offer printable banners, cupcake cups, gift tags, favor box templates, matching stationery and so much more. If you aren't into making your own decorations, Dollar Stores carry a variety of cute and cheap themed party decorations as well.
Party Favors & Prizes
Make your party favors from scratch or find them online at one of the many print a party websites. Printing your own party items costs less than purchasing ready-made. You can customize your goodies and treats to match your party theme. Dollar stores usually carry little boxes, draw string bags or cellophane bags, to create cute party favors as well. Tie them into your theme by printing a cute tag or sticker to attach to the bag.
Paper Products
Purchase your matching paper products from a dollar store. This would include paper plates, cups, utensils, and plastic tablecloths. You could get crepe paper streamers. Buy solid colors that match your party theme. Bring out other colors by printing decorations, buntings, banners or signs that will coordinate with your fabulous party!
Games
Print the games you want to play off the internet, for free. The internet has sources for Printable Pin the tail on the donkey, Pin the nose on a clown or Rudolph, pin the pepperoni on the pizza or hat on the snowman. You can find more games than you can possibly need. The internet hosts sites that have printable games for all ages such as Trivia games, word games, Holiday bingo, relay race games, Word scramble games, balloon games, and about as many other kinds of games as you could imagine. If you don't find games matching your particular theme, find an image, blow it up into a poster size, and make your own Pin the "whatever" game or customize the other games by adding theme graphics to your printable pages.
There are party games for all different ages of people, so enjoy the plethora of websites who offer their ideas to help you! One of the many party printable websites I have used can be found at http://freebies.about.com/od/birthday-freebies/tp/birthday-party-games.htm or google '20 (Birthday Party Games That won't cost you a dime by "Stacy fisher)Don't stop there, as there are hundreds of sites with wonderful ideas and helps.
Food
Whoever suggested the notion that you are obligated to serve a full meal at a birthday party is definitely out in left field. There are no rules. Go ahead and just serve cake, which is in vogue as well as fabulously frugal. A cake mix out of the box or made from scratch only costs a couple of dollars to make, but if you buy one from the bakery, you can break the bank!
Get creative, and get on the internet. You'll find all kinds of cupcakes galore. They are very easy to make and you can find matching printable cupcake picks and cups. Did you know that you can even bake cupcakes inside the ice cream cones?
Now that you have the tools for a frugal but fabulous birthday party, it is now your turn to make it happen!
This article was originally published on FamilyShare.com. Check out these other related articles: (Tips for scrapbooking cheaply), (How to save money on groceries without cutting coupons) and (5 Ways to thrive on a family budget).