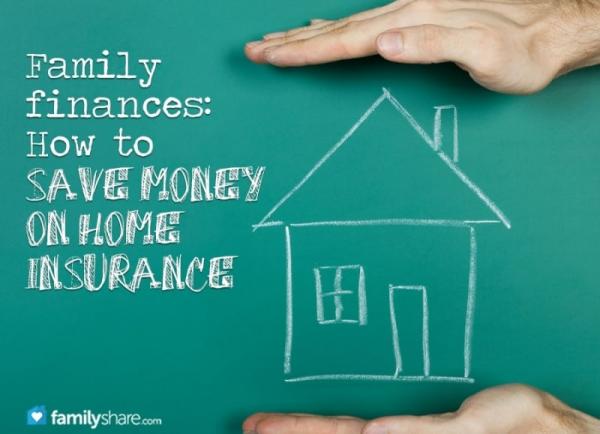 Unless you live under a rock, you're likely paying for some kind of home or renter's insurance. Your children don't often understand the concept of insurance or the costs involved. However, it's important for them to know that everything will be OK if something bad were to happen to your home.
As parents, you should teach your children the importance of preparing for emergencies and how to use money to guard against the unforeseen future. While explaining the concept of insurance, your family may want to prepare a 72-hour kit with emergency supplies to keep in your car or garage.
To start, you should always shop around for the best rate and company for home insurance. TheNational Association of Insurance Commissionershas information to help you choose an insurer in your state, as well as how to file a claim.
The quality of service is hugely important. Check the financial stability of the companies you are considering. You can use rating companies such as A.M. Bestand Standard & Poor's.
As your family grows and you children get older, your expenses will grow right along with them. Therefore, it's helpful to know where and how you can save on your household expenses. Here are a few tips that might help you save money on your home insurance.
1. Raise your deductible
If you can afford it, raising your deductible will almost always save you money in the long run.
2. Group your policies
Some companies that sell homeowners, auto and liability coverage will take 5 to 15 percent off your premium if you buy two or more policies from them.
3. Qualify for preparedness discounts
You may be able to save on premiums by making your home more disaster resistant. Ask your insurance agent if there are discounts for things like storm shutters, a reinforced roof, burglar alarms, smoke detectors, deadbolts or more modernized plumbing and electrical systems.
4. Be a loyal customer
Simply ask your agent what discounts are available. Some insurance agents offer discounts for seniors, professional associations, or employees of certain companies. If you've used the same insurance company for many years, ask for a loyal customer discount.
5. Do your homework
Before purchasing a home, check the CLUE (Comprehensive Loss Underwriting Exchange) report of the home you are thinking of buying. These reports contain the insurance claim history of the property and can help you predetermine some of the problems the house may have.
6. Consider insurance add-ons
Remember that flood insurance and earthquake damage are not covered by most standard homeowner's policies. The Federal Emergency Management Agencyprovides useful information on flood insurance to help your family. A separate earthquake policy is available from most insurance companies. The cost of the coverage will depend on the likelihood of earthquakes in your area. In California the California Earthquake Authority provides this coverage.
7. Make repairs
You can often save money on your home repairs with help from do-it-yourself websites and a neighbor who is willing to hold one end of the ladder. Check out some of tips on how to save energy by closing your heat registers, sealing attic air leaks, or insulating crawl space ducts.
Doing your own repairs can save you money. Fortunately, there are resourcesthat can help you find the right parts you need. Click on "Instant Repairman" and enter the model numbers of your major household appliances to learn how to order broken parts and fix them yourself for cheap. This can be a good opportunity to teach your children how to be more self-sufficient. Having your son or daughter work with you allows you to spend time together and teach a new skill while you're at it.
8. Include insurance in your budget
One of the best ways to save money on your home maintenance is to take care of small problems before they turn into larger, more expensive ones. Set aside some money in your budget for routine maintenance and then you won't be devastated financially when something falls apart and needs to be replaced.
Remember, that what is most important about your home is the people inside it. Insurance provides peace of mind for your family. To make yourself and your family feel safer, ensure that you are sufficiently insured, include insurance in your family's budget and create an emergency preparedness plan.