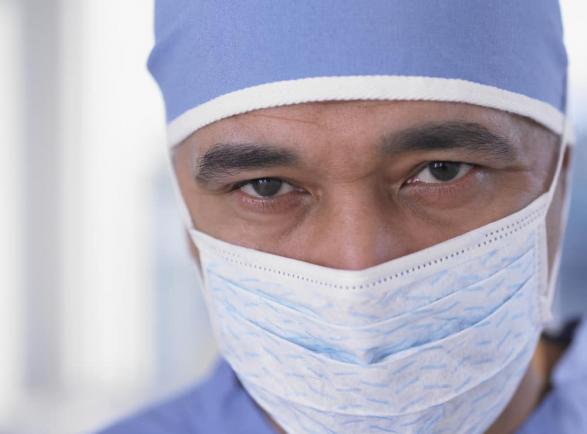 According to the World Health Organization (WHO), 3,052 West Africa cases of Ebola Virus Disease (EVD) were confirmed, with 1,546 deaths by the end of August 2014. WHO also warns that more than 20,000 cases are expected to be confirmed, with more than 10,000 deaths. With a 70 percent mortality rate, and no vaccine yet, Ebola is initially difficult to diagnose because it can look like malaria, typhoid fever, cholera, or even just the flu. Symptoms include fever, headache, muscle aches, and sore throat; usually around eight days the symptoms worsen, and may include a higher fever with bleeding from the eyes, nose, and ears. Ebola spreads via contact with body fluids, making their caregivers the highest risk population for contracting the virus.
Many healthcare workers have their own families at home, and children will have some questions as they hear about the outbreak on the news or have concerns about family members who work in the hospital or serve in other countries - even as they care for non-Ebola patients. It will be important to explain to children that the disease can only spread through touch, and not by anyone who isn't showing symptoms. There are only a few watch cases in the United States, and all of those are related to people who had recently traveled to Africa; those being watched are put on a 21 day fever watch, and cleared if no symptoms occur in that time. If a person does begin to show symptoms, they are cared for in an isolation ward at the hospital.
Patricia Davidson, Dean of the Johns Hopkins School of Nursing, wrote a letter published in the Baltimore Sun about the role of nurses in caring for Ebola patients. She stated that while nurses are not "immune from fear," it is true that nurses are often "the first to reach the front lines of an epidemic, the first to recognize and try to relieve patient pain and the first to get to work healing the sick regardless of the challenges and obstacles." The Center for Disease Control provides information to protect healthcare workers caring for patients in such high-risk conditions.
As you talk with your children about Ebola, listen to their specific questions and answer them directly at their own developmental level. Reassure them of their safety and the safety of your loved ones, and discuss plans for treatment in cases where there are legitimate concerns. Children will often mirror your own response, so parents staying calm will help children stay calm. Maintaining structure and routine as much as possible will help children feel safe and comfortable. Acknowledge your own fears, and the fear of your child, but counter them with facts. Remember it's OK to turn off the media and take a break from news reports.
One of the best ways to help children in a crisis is to let them find ways to help. A child may not be able to cure Ebola right now, but they may have an interest in science that could be nurtured and encouraged. They may not be able to visit Africa to cheer up local children, but they can still be a positive contribution to their community, such as delivering flowers or stuffed animals to local children affected by other illnesses. Writing thank you notes to doctors and nurses helps children find ways to respond directly to what they witnessed or heard about on the news or at school. Volunteering at a local agency or for a church service project can help people far away from the tragedy still contribute something positive.
The Ebola crisis is likely to get worse before it gets better, and it's hard to explain why we can't make it go away, even when doctors and nurses are risking their lives trying to do so. Children look to us for safety, comfort, and modeling of healthy emotional responses to hard things. Talking with them about tragedies and teaching them how to cope is a vital part of raising them well, even when we can't solve all the problems right away.