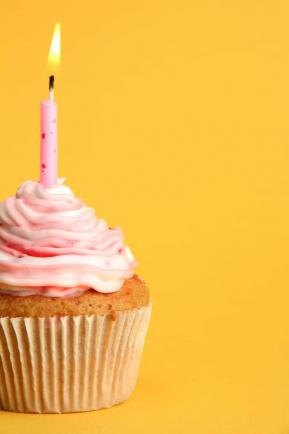 Birthdays only come once a year, and they should be a grand celebration. They shouldn't be passed by and considered just another day. These events are the perfect time to show your spouse just how much you care. By thinking outside of the box and putting in a little more effort than a boxed cake mix and last minute shopping, you can create a birthday event that your spouse is sure to love. Here are five ways you can make your spouse's day special.
Make it sentimental
When planning a birthday, think about moments in your spouse's life or in your relationship that mean the most. Involve these moments in your celebration. You can make a book, write those special moments on the outside of balloons or just write a letter mentioning a few of your favorite times together. When you are sentimental and capture those moments, it will mean more to your spouse than just some store-bought present.
Turn it into a weekend or week-long event
Don't just celebrate your spouse's birthday for one day, make it a week-long or weekend event. Make your spouse's favorite meals throughout the week or do some of their chores around the house. Give them a massage, random presents or love notes strewn throughout the house.
Use decorations
Balloons, streamers and banners are excellent options for creating a party atmosphere. Decorate your home with your spouse's favorite items. One of my favorite ways to celebrate my husband's birthday is by decorating the bedroom door with balloons, streamers and their favorite candy. By taking the time to decorate, you are showing your spouse that you want to celebrate this special day together.
Search the Internet
Many businesses will give individuals free items for their birthdays. These items can range from free ice cream cones to a full meal. Freebie Depot lists dozens of businesses where you can receive these free deals and have a fun and unique birthday. Most places require you to send your email, then they will email you the coupon on your special day. Also, you can search the Internet for any additional birthday specials. By signing up online, your spouse can celebrate with a bunch of his favorite things, and most importantly, it's free.
Get others involved
Don't be the only one who joins in the celebration of your spouse's special day, get your spouse's family and friends involved, as well. If you prepare in advance, you can ask family members and friends to send a short video tribute to your spouse, and you can compile them into a fun video. Or, plan a party with all of the special people in your spouse's life. The more others are involved, the more your spouse can feel loved and appreciated.
Make the day about them
For some individuals, their birthday falls near a holiday. This can create a difficult challenge of separating the holiday festivities from the birthday events. The secret to this separation is making the day all about the birthday and pushing aside all holiday activities. Plan the birthday just like you would if the birthday fell any other time of year. Don't use holiday wrapping paper, use birthday wrapping paper. Take down some of your holiday decorations and put up your birthday decor, instead.
If your spouse's birthday actually falls on Christmas, talk to your family and your spouse and see if they are willing to compromise. Maybe you could celebrate Christmas on Christmas Eve and your spouse's birthday Christmas Day or vice versa. Just be firm and don't push the birthday under the table. Birthdays come once a year, and they need to be celebrated.
Don't do something generic for your spouse's birthday. Be creative, be clever and be fun. Do all you can to make this upcoming birthday, the best one your spouse has ever had.