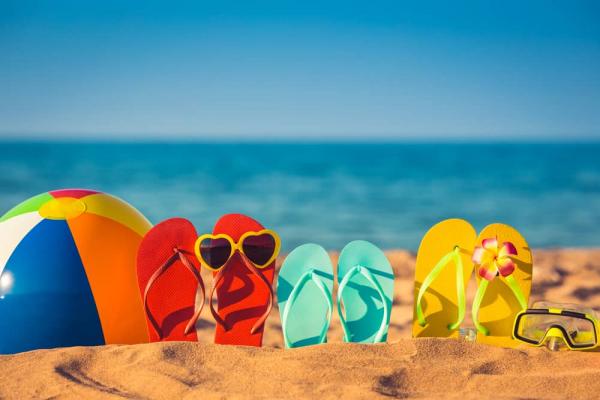 Summertime is the peak travel time of the year. Many parents book their vacations in the summertime when most kids are out of school.
So, if that's you, where will you go? How much are you going to spend? What are you going to do? This often determines where you stay, where you eat and how you get there.
Accommodations
Start with accommodations. Will you camp or stay at a five-star hotel? When considering where to locate your base camp out of town, take these things into consideration:
Stay within your price range, but exercise caution. Seedy characters may live in or stay at the motels with the lowest price. Generally, it's best to stay at the mid-to-upper price ranges.

Always join the hotel's frequent guest program wherever you stay. It is probably best to join only a few programs rather than several programs so you will build up your points faster.

To save money, try to stay at a hotel that is close to where you are going. Though sometimes difficult to manage with unfamiliar areas, selecting a hotel close to where you'll play can pay off big time.

Take advantage of your networks. If you belong to a church with a congregation in the area you'll be visiting, reach out to the members of that congregation and consider attending while there.
Air travel
Now that you've figured out where you want to go, how can you survive the flight? Consider these nifty tricks:
As long as you will be able to pay off your bill at the end of the month, try to charge as many items as possible on your credit cards to get the rewards. If your card doesn't do travel rewards, consider switching.

Not all credit card rewards programs are created equal. Review the terms and conditions to find out how many actual miles you get per dollar spent.

Review your frequent flier programs, frequent guest programs and credit card rewards programs once a year. Your needs may have changed. Sometimes the programs change too.

Most airlines overbook flights because some people cancel. When you arrive at the airline counter, let them know you are willing to be bumped for a later flight. Many airlines offer a free return flight anywhere in the continental United States if you are willing to do this.

Never put any valuables in your suitcase.

Don't bother locking your suitcase. Often when your bags are going through security, staff will break open the locks to see what is inside.

For the sake of other passengers, use a small carry-on item. Many people bring a huge suitcase with them into the cabin, and that's just irritating.

Try to avoid the peak travel times of the year such as summer, any long weekend, Christmas and spring break. Though it may not always be possible, traveling in the off season can be much cheaper and less crowded.

When the weather is bad on your vacation, always have a plan B.

It's generally cheaper to take a shuttle service to an airport rather than a taxi. The only difference is you might have to share a ride with others.

Get to the airport early.

Be prepared for delays. Though they are awfully irritating, they're a part of air travel.
Favorite destinations
Now that you've mastered the hotel selection process and beaten the demons of air travel, consider these destinations. They reflect my opinions and personal biases, so take them for what they're worth. If you think somewhere else is better, please let me know in the comments.
The best place to see a college basketball game is the University of Kentucky in Lexington.

The best place to see a college football game is at Texas A&M University in College Station, Texas.

The best place to see a professional baseball game is the Bronx, N.Y. to see the New York Yankees.

Best beaches in the United States are in Huntington Beach, Calif. and Fort Lauderdale, Fla.

Best places for a summer vacation in the United States are Cape Cod, Mass. and Ogunquit, Maine.

Best countries to visit are the United States, Israel, Italy and Australia.

The best cities to visit for entertainment in the United States are Las Vegas and New York.

The best place to visit in the world for food is France. People line up there early in the morning at bakeries before they open for fresh bread.
Wherever you go this summer, enjoy your vacation.