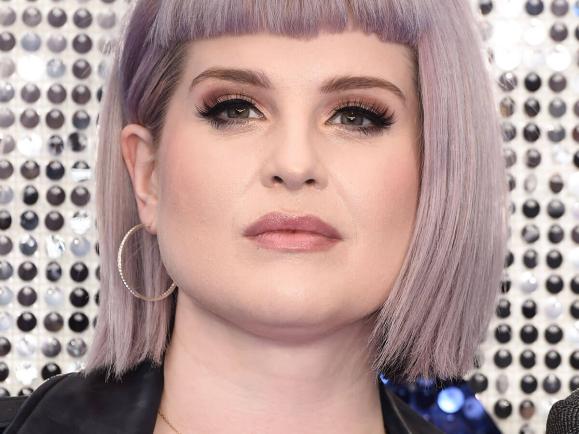 Kelly Osbourne has welcomed her first child, baby boy Sidney, with Slipknot musician, Sid Wilson. Her mother, Sharon, was the one to reveal the name of the baby when she appeared on her UK TV show, The Talk. She said that Kelly and the baby are doing "so great" and added, "She won't let a picture go out of him, and I'm so proud of her."
Kelly first revealed that she was pregnant on Instagram back in May. She posted a photo of her holding up a sonogram with the caption, "I know that I have been very quiet these past few months so I thought I would share with you all as to why. I am over the moon to announce that I am going to be a Mumma. To say that I am happy does not quite cut it. I am ecstatic!"
Before giving birth, Kelly spoke with People about her pre-baby nerves by saying, "I'm terrified, but absolutely excited. I don't want to be a perfect mom, but I want to be the best mom that I can be, so I overthink absolutely everything." She also added about her struggles with being diagnosed with gestational diabetes during her pregnancy. "First of all, gestational diabetes is not your fault," Kelly told People. "I only got diagnosed with it well into my third trimester, so it wasn't like I developed it as some people get it from the get-go when they're pregnant. I got it in my third trimester and basically, I thought it was something that I had done wrong."
For grandparents Sharon and Ozzy, this isn't their first grandchild, but more like their fifth. Their son, Jack, 36, has four children, Pearl, 10, Andy, 6, Minnie, 4, and baby Maple, who was born in July with his fiancée, Aree Gearheart, who has been a great help to first-time mom Kelly. "I run everything past her," Kelly said of Gearheart. "So we're both very similar with how we want to do this so it's been great to have somebody to bounce my crazy head off of."