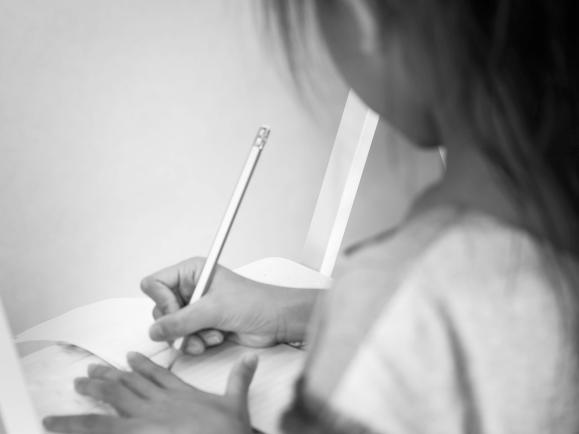 A Texas man was sentenced to 35 years in prison without the possibility of parole for Continuous Sexual Abuse of a Child after it was found he'd sexually abused two children, aged 10 and 14, over a period of several years. District Attorney Greg Willis announced that the 49-year-old man, Mark Elliot Jones, had, "sexually traumatized not one but two innocent children…" Jones resided in the northern Texas town of McKinney and was found to have had "ongoing access" to the two children over an extended period. Due to the young nature of the victims, no information is being divulged about their relationship to Jones.
The abuse was first uncovered in 2019 when the parents of one of the victims discovered a note written "to God." The note detailed the abuse and the parents turned it over to authorities. The first allegation was filed with the McKinney Police Department June 6, 2019 and Jones was first arrested that same day. During the investigation, the second victim was discovered, leading to another allegation on June 18th, when Jones was arrested a second time. A criminal complaint was filed in Collin County on June 24th and an examining trial lend to indictment charges for both cases the following day.
Jones's sentencing is regarding the first victim, where he was charged with continuous sexual abuse of a child under the age of 14. A jury found Jones guilty of that charge in August of this year. The charge carries a minimum sentence of 25 years and no parole. The judge in the case, Andrea Thompson, extended that sentence to 35 years. Jones chose not to go to trial for the second case and pled no contest in exchange for a deal that gave him five years. The five-year sentence will be carried out at the same time as the 35-year sentence. Jones will be a registered sex offender when he is released from prison.
For children, it can be extremely hard to reveal sexual abuse to others. A study of adults from Quebec who had been abused as children revealed that most of them waited between 3 and 18 years before disclosing the abuse. Another study found that 44.8% of abused individuals never disclose the abuse at all. The reasons for the delay or lack of disclosure vary from self-blame, to fear, to the nature of their relationship with the perpetrator. Studies have shown that the majority of children are abused by someone they know. According to the Rape, Abuse, & Incest National Network (RAINN), 93% of child sexual abuse is committed by either family members or an acquaintance. This statistic makes it extremely important for parents and those who deal with children on a daily basis to be aware of a child's contacts and to be on the lookout for signs of abuse. If you suspect a child is being abused, you can call the National Child Abuse Hotline at 1-800-422-4453.