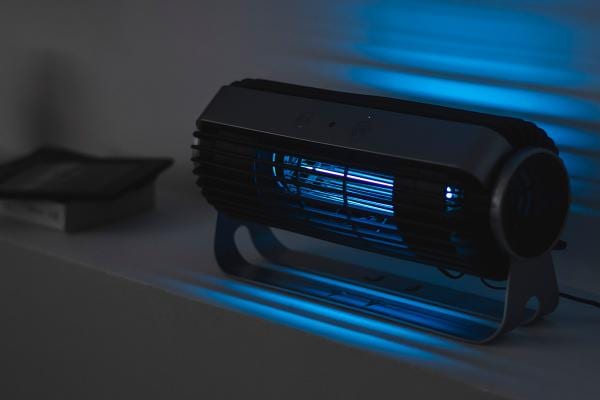 These products were selected by StackCommerce, which created these articles. The products are not endorsed by the FamilyToday editorial team. If you buy something through these links, FamilyToday may get a small share of revenue from your purchase.
The mosquitos are out of control this year. And in a year where we're not getting out much, we can't afford to be trapped inside any more than we already are. Nip the problem once and for all with a mosquito trap. This Wizap Monster Trap can take care of them with a compact three-in-one bundle that includes an ultraviolet lamp, double ventilation, and an interior electrical grid to zap mosquitoes upon contact. You can save money on the skin-saver now while it's 39 percent off for a limited time.
The early years are tough for kids when mosquitos are lurking. The itchy annoyances can be painful, fever-inducing, and even blistering wounds for tots. As if watching your kid in discomfort isn't hard enough, those mosquito bites can cause a ripple effect for challenges during bath time and even sleep. Prevent the whole mess with the Wizap Monster which protects up to 80 square meters of space.
The Wizap Monster works by first attracting unsuspecting mosquitos looking to nibble at your ankles with an ultraviolet lamp. Double ventilation scoops them up next where they meet their final destination: an interior electrical grid. It sounds a bit morbid but hey, anything for your kids, right?
As much as you want to make your kids happy, some things can't be compromised; such as your formal living room where no primary-colored or plastic toys are allowed. Similarly, a bulky mosquito trap can really kill the vibe of an otherwise chill backyard. The Wizap Monster Trap has a pretty small footprint and sleek design, so you won't have to feel like yet another space is ruined for utility.
Avoid the drama of itchy and even blistering mosquito bites with the simple addition of a mosquito trap to your family. This Wizap Monster model is a killer choice (pun intended) while it's discounted by 39 percent today. You'll get peace of mind and actual protection so you can enjoy dinner and play in the outdoors for just $89.99 for a limited time.
Wizap™ Monster 360° 3-in-1 Mosquito Trap - $89.99
Image credit: Wizap