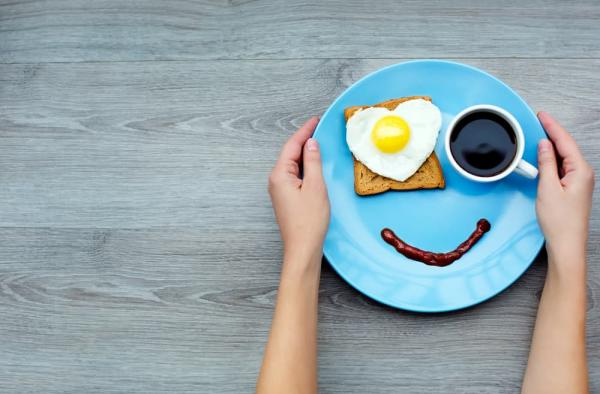 If you're anything like me, breakfast can be a stressful start to the day. What do we make? Do we have time? Is there enough milk left? Do I really have to worry about this right now??
Whether you're getting toddlers involved in a learning activity or hustling teenagers out the door, you can turn making breakfast the least time-consuming part of your morning without sacrificing variety, nutrition or flavor. Check out these breakfast ideas to find out how.
Baked Goods
Our first style of breakfast takes a little preparation, but a little preparation goes a long way. One of the best things about baked goods for breakfast is that they freeze beautifully, so make a ton of them all at once and you've got several meals covered. Just reheat in the toaster or microwave and you're good to go.
Baked goods sometimes get a bad rap, and if we're talking donuts and pastries, it's probably deserved. However, there are oodles of healthy baked goods recipes out there. You can include many kinds of fruits in (or on) your recipes, which helps to bump up the flavor without bumping up the sugar. If protein is a concern, go with the extra eggs in crepes or add a handful of pecans or walnuts to your muffins or pancakes. You can also use whole wheat flour or oats to give your breakfasts a nutty, hearty flavor.
Some of our family favorites are whole-wheat waffles with no sugar added applesauce, pumpkin and dark chocolate chip muffins, and peanut butter and jelly crepes.
Cold Cereal
Whether or not you favor cold cereal in the winter is up to you, but at my house it's still a winner. You can't get much faster than three seconds to pour cereal and another three to pour milk. As a side note, I've found that bran flakes, frosted wheat, and corn flakes are often the least expensive cereals you can find in the store. In my area, they're just 12 cents an ounce compared to the usual 20 or 30 cents an ounce.
If you're into granola, that's much more expensive, but there's good news - you can make your own. You can use dried fruit, nuts and oats along with your favorite more-natural sweetener, like honey or even agave. If you make a big batch all at once, you won't have to worry about it again for a while. You have a couple of options for enjoying it: eat it by the handful or with milk or yogurt.
Fresh Fruit
I don't usually have much appetite when I first get up in the morning, so a banana or an orange is great for me, especially if I add a tall glass of milk. If you have kiddos that are stubborn about breakfast, this could be a good way to at least get something in their tummies. Fruit comes on sale often enough, with enough variety, that you should find no trouble finding something your family will eat.
Toaster Stuff
We have a fancy toaster at our house that makes eggs while the toast cooks. My husband loves this because it's yummy. I love it because all I have to do is add cheese and salsa, and my husband thinks I'm the coolest ever. You can add meats to this sandwich too, like sausage and bacon. For the health-conscious, find low-fat cheeses and ham at your local grocery store. These sandwiches can also be assembled ahead of time and frozen if you don't want to buy a fancy kitchen gadget like mine to replace your toaster. You can also keep it simple and eat English muffins, toast or bagels with jam, peanut butter or cream cheese.
If your family's mornings are rushed and hectic, you can cut down on the time you spend making breakfast. This doesn't mean you have to sacrifice nutrition, though. With these ideas, you can smooth out your family's morning routine.