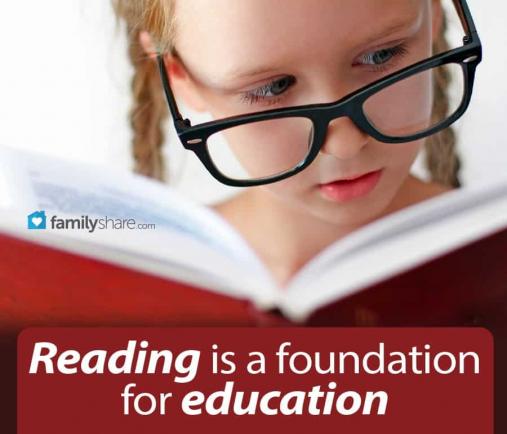 This article is part one of a seven-article series about essential life skills for children. These articles are based on the book, "Mind in the Making" by Ellen Galinsky. As a renowned, family researcher, Galinksy has identified seven essential skills that children need to learn in a fast-paced world.
Essential skill number one is Focus and Self-Control. In a study performed by Galinsky, she found that 35 percent of fifth through 12th graders felt stressed often or very often. These same kids (39 percent) felt their parents were frequently stressed. Researchers find that stress makes it more difficult to focus and maintain self-control. Children who manage stress better focus better. Why are children and parents stressed? There are a number of personal and varying reasons, but a common report is that there is just so much going on. The whole of technology, work, school, and family each compete for our attention. While some might question how children can be stressed, remember that children are experiencing the world for the first time and there are a lot of distractions in a modern world. Galinsky points out that, in this world of so much distraction, it is important for parents to help their children develop focus and self-control. Gallinsky points out that a child's ability to pay attention is likely the best predictor of their future intellectual functioning.
Focus and self-control are especially important at a young age when children are building the foundation of their education. If children cannot focus on math and reading, or other important subjects, children will fall behind (focus can also be thought of as attention). Children's adult learning will also be impacted if they don't learn to focus and manage their own behavior. This skill is even utilized by babies. Babies are using focus and self-control when they point, maintain eye contact, and grasp objects.
Let's consider how we might help children gain this essential skill of focus and self-control.
Remove distractions
- Media is one of the biggest distractions of the modern age. Limit time spent with media. Don't allow televisions and gaming systems in a child's room. Make their room a place for productive activities. This does not mean they can't do fun things in their room, just limit media distractions. Other distractions occur as well; other siblings may make it difficult for children to do an assignment or household chore. Give a task where they must work together or choose activities that separate them.
Help children solve their own problems
- When a child needs to accomplish something or has a question, give them the opportunity to discuss possible solutions. Solving your own problems requires thoughtful actions. Ask questions that will help them consider solutions and the outcomes.
Set time for homework -
Homework is an excellent way to help children pay attention and focus. It requires sitting still for an extended time, concentration on a problem, and communication for more difficult problems. A good time frame for homework is two hours after school. This allows children time to play and wind down. Scheduling time immediately after school makes it difficult because they have already spent hours sitting at school.
Play games that require attention -
Games can teach valuable skills to growing children. A productive game requires attention and self-control. Galinsky suggests games that are similar to "Red Light-Green Light" or "Musical Chairs." There are many other possibilities. The game can also a beneficial teacher if it requires strong communication such as, "Charades."
Read together -
Neglecting reading time is a major concern. It has been said that in the first grade you "learn to read" then children "read to learn." Although reading is a foundation for education it also helps children pay attention and practice self-control which are essential learning skills.
Source: Galinsky, E. (2010). Mind in the making. (1st ed., pp. 1-50). New York, NY: HarperCollins.