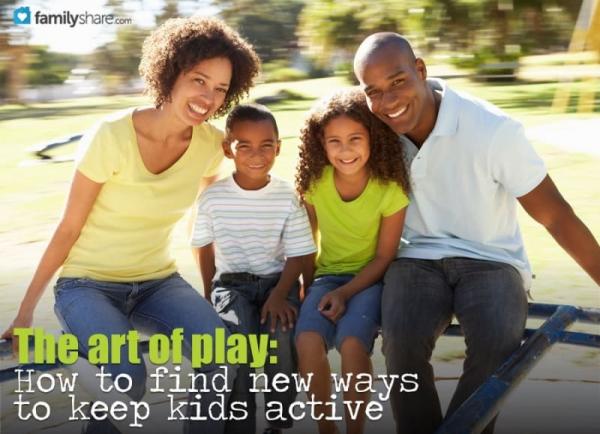 As summer draws to a close, your favorite neighborhood park might have lost its luster. Don't worry. Here are several ways to rev up your park play and make playing at any park a new experience.
Obstacle course
My older kids sometimes get bored with playing at the park. When they're losing enthusiasm, but I'm not ready to go home yet, I set up obstacle course races for them and time their runs. An example of a run would include swinging four times and jumping off a swing, running to the see-saw and bouncing five times, going to the top of the slide and sliding down, make a lap around the whole playground and race to give mom a high five at the finish. Be sure to watch out for other park guests as you plan your route. You may want to skip the timing if your children don't compete well against each other.
City park tour
Most cities have several parks to choose from. If your favorites are getting old, grab a map or look online for a new park to visit. Visiting a new park every week might help you realize how many options you have, as some parks have sand boxes, splash parks, sport courts, wading pools or other amenities others don't offer. Several parks in my hometown have small bike paths surrounding them, which are perfect for young children.
Back to school
We pass a school with an especially good playground as we go to run errands. My kids always ask if we can play there. During the school year I usually have to say no, because school is in session and students are using the playground. In summer, don't forget about school playgrounds as an option for playing. Wall ball courts, tetherball, basketball hoops and hopscotch are often available as well. You just have to bring your own ball.
Rethink "park."
Nature's playgrounds are as fun as the man-made variety. Visit a lake, stream or river or take a hike. A wetlands area near my home offers backpacks full of bug catchers and other supplies for families to use as they explore. Many towns have bike paths, some with small parks along the route you can stop and visit. Doing online research or asking friends for recommendations is a good way to find the best new places to visit.
Grass games
If the playground equipment is getting boring, look around the park and see what else it has to offer. The park right across the street from my house has three large trees close together, perfect for playing house or explorers. While the little girls play there, the older kids can toss a Frisbee, kick a soccer ball or watch the clouds while lying on the grass. Croquet, bocce ball and badminton are lesser-known grass games that are also fun to play.
Bring a friend (or dad)
Sometimes you just need new friends to play with at the park. Invite one family or several to join you so everyone will have someone to play with or talk to. My kids love it when their dad can come to the park with us. Then they can show him all the tricks I've been oohing and aahing over all summer.
Make an adventure
My sister lives about 100 miles away from us. When we visit her, we like to stop at the neat parks in her town. Finding a new place a town or two away from yours can turn an ordinary park visit into an adventure. Pack a picnic and see what you can find. Some county parks are larger and offer things like swimming pools, petting zoos, small rides and historical sites. These parks sometimes charge small fees for entrance or extra activities.
When your usual park routine gets dull and the kids want to sit home and watch TV instead of playing, try one of these ideas. Playgrounds and parks offer great exercise and fun for kids and adults alike. Now go outside and play.