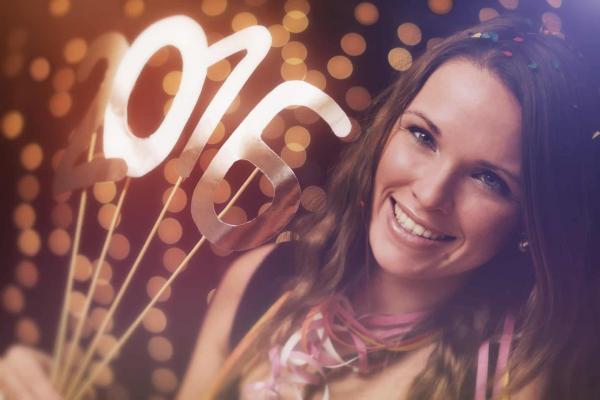 To "enjoy life to the fullest" might make for a vague New Year's resolution that's a bit hard to gauge over a year span - but a GOBankingRates survey indicated it's the most popular goal among Americans for 2016.
Living a healthier lifestyle, losing weight, and spending more time with family and friends were other top answers.
Saving more and spending less and paying down debt where the fifth- and sixth-most popular resolutions, respectively.
And Cameron Huddleston, GOBankingRates' Life + Money columnist, noted why "living life to the fullest" carries such appeal to start the new year.
"Who wouldn't want to live life to the fullest? Unfortunately, the small things in life can get in the way of actually enjoying life," Huddleston said. "Perhaps that's why so many people are resolving to live life to the fullest - as a reminder to take advantage of the time they have."
Beth Buczynski wrote for Distractify that GoBankingRates also broke down its survey, which involved 5,000 American participants, state by state.
And another graph detailed answers by generation.
Distractify noted young millennials' emphasis on family time and lack of financial burdens to overcome - yet.
"Young millennials (ages 18 to 24) are the most concerned of any age group with spending more time with loved ones, with this New Year's resolution accounting for 14.8 percent of total responses from this group," according to Distractify. "They are also the least likely to resolve to pay down debt in 2016, likely because they have had less time to accrue debts and also feel they have more time to pay them off."
Overall, GoBankingRates survey showed Americans won't prioritize goals with money over "fun" and "seizing the day" in 2016, Elyssa Kirkham wrote for Money.
But Huddleston for GoBankingRates still detailed the importance of setting some sort of financial resolution.
"It's important to remember that you should still plan for the future while enjoying the present," Huddleston said. "You don't have to sacrifice your savings or put your finances at risk by racking up debt just to have fun today."