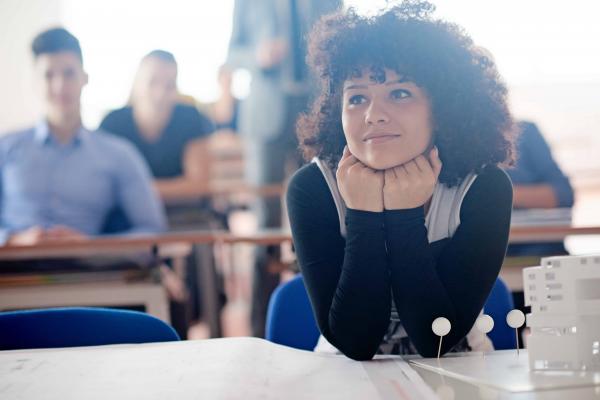 College today may not be offering students the education parents want for their children.
Just last week, Harvard announced a policy change that would limit students who are enrolled in single-sex groups - like fraternities, sororities and certain final clubs - from holding leadership positions on campus or receiving fellowships and scholarships once they graduate from the school.
Harvard hopes the new policy will bring all students together. Rakesh Khurana, the dean of Harvard, says he wants Harvard to have a more inclusive campus for students, The Daily Beast reported.
The new policy comes after a report found that these single-sex clubs were linked to an increase in sexual assault incidents. Harvard wants to help curb these issues by encouraging more co-ed groups, according to The Harvard Crimson.
Students have certainly voiced their concerns since the policy change came to light. According to The Daily Beast, more than 200 women protested outside the university, saying that all students shouldn't have to suffer and lose out on scholarship opportunities.
This policy change says something about your child's college environment.
Political commentators feel that this means colleges are trying to shape their campuses to fit their idea of what education should be like.
"What should trouble readers of all political stripes, however, is that this effort to 'include' by exclusion is not just an issue at private elite universities," the Deseret News opined this week. "Increasingly it defines both thought and actions at one of the few places where we expect all viewpoints in our communities to be able to thoughtfully exchange ideas: the public university."
Similarly, New York Times columnist Nicholas Kristof wrote this week that colleges, which often lean liberal, will even neglect job candidates who are conservative.
"Universities are the bedrock of progressive values, but the one kind of diversity that universities disregard is ideological and religious. We're fine with people who don't look like us, as long as they think like us," Kristof wrote.
He said many conservatives and religious believers want more conservative and religious values in college to help balance out the high amount of liberal and secular teachings that schools promote.
Limiting students' access to all thoughts and beliefs in this way can limit the academic experience, too.
"Universities are unlike other institutions in that they absolutely require that people challenge each other so that the truth can emerge from limited, biased, flawed individuals," Jonathan Haidt, a centrist social psychologist at New York University, told Kristof. "If they lose intellectual diversity, or if they develop norms of 'safety' that trump challenge, they die."
Parents want their children to have a top academic experience, learning from many points of view.
Indeed, colleges would do well to improve on this issue, as it seems parents want their college-aged student exposed to a number of academic experiences and lessons so that their child comes out of college well-rounded and knowledgeable.
In fact, a recent survey by Noodle, an education website, found that 69 percent of parents on average want their child to attend a college that gives them a "first-rate academic experience." This is more important than affordability, career placement and campus happiness.
But this doesn't always happen. The survey found that only 50 percent of parents feel their child got that first-rate academic experience - a gap of 19 percentage points.
Parents can help their children in a very simple way.
Still, some students do find themselves challenged in schools, like when a child from a conservative background attends a heavily liberal school.
But when this happens,parents shouldn't try to interfere, according to the Los Angeles Times. Roger H. Martin, former president of Randolph-Macon College, said the challenge students face when learning from different perspectives is all a part of the growing-up process.
"Parents have a natural instinct to help and fix," he said, adding that they have to "set boundaries and allow their kids to get uncomfortable and understand that is a normal and natural part of the transition."
It's also important for parents to realize that their child needs to learn independently to help shape their own beliefs and understanding of the world.
Having this learning experience will only benefit your child in the long run.
"As parents, it is our responsibility to see that our children have a variety of learning experiences. Some will be easy; others will be quite difficult," Jane Rosen-Grandon, a mother, told the San Antonio Current. "Parents can best help their children by simply standing behind them. We can't live their lives for them, but we can watch our children from the sidelines. Most importantly, our children need to know that we are cheering for, and not against them."
Related links
How overbearing parents can hurt their kids' college careers
Can't wait for the kids to go back to school? These parents can't either
The costs of back to school are increasing for parents