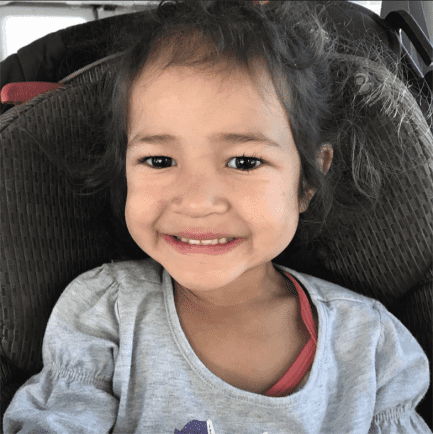 Three-year-old Elsie Mahe was playing with a friend in her Utah home last week when the cord from the mini blinds tangled around her neck.
No one knows how it happened, and Elsie's mother, Sunny Mahe, didn't know the tragedy that was occuring until Elsie's 4-year-old friend ran to get her. Sunny Mahe immediately started CPR until emergency crews arrived and life flighted Elsie to Primary Children's Hospital in Salt Lake City, Utah.
Elsie's father, Reno Mahe is well known in Utah as the running back coach for the Brigham Young University football team. The Mahes and their seven other children have turned to God and the support of their large community.
In one of her updates on the "Mahe Update"Facebook page, Sunny Mahe said, "Thank you to everyone who has loved us, prayed for us, mourned with us and continues to support us. We love you all and we hope to someday catch up on all of the heartfelt messages that have given us strength."
The tragic accident occurred two days before Thanksgiving and Elsie had been unconscious in the hospital for 7 days.
The Mahe family was hoping for a miracle, but doctors say Elsie's brain was barely performing the basic function of breathing.
At 6:03 p.m. on November 29, Elsie passed away.
"The miraculous healing we have been praying for is not FOR Elsie, but FROM Elsie," Sunny Mahe said on their GoFundMe page. "We met this morning with a representative from the hospital organ donation team and feel confident that this is the Lord's will for Elsie - to be a life saving miracle for others. It is not the miracle that we wanted, but it is the one we got. It is still a miracle."
The tragic accident that happened in the Mahe home is one that could happen to any of us. Kids love to play with anything they can get their hands on. While you pray for the Mahe family, also make sure you are doing these three things to keep your kids safe.
1. When the blinds come down, make sure the cords go up.
2. Make sure your child's bed or crib is not within reach of the window shades.
3. Cordless honeycomb shades are always an option. These blinds serve the same function, just without the risk of dangling cords.