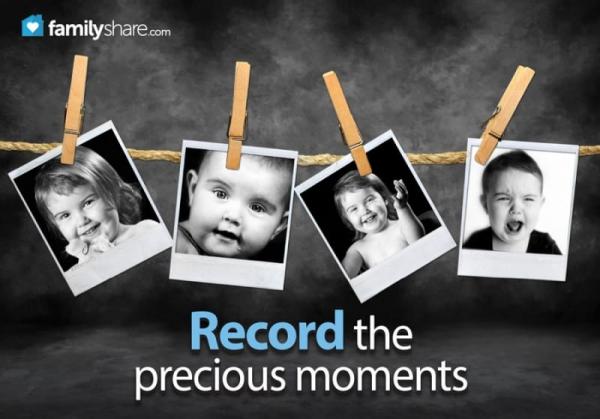 Blogging is one of those wonderful technologies that can make a daunting task, become doable and fun. This article will tell the why's, how's and what's of blogging your child's life.
Why document through blogging?
The best answer for this question is... "because it is fun!" Blogging is very much akin to journaling or writing in a diary but much faster, and easier. Blogging becomes a permanent, private or public, form of expression. Blogs are not only written and read, but they can be printed into a picture book to enjoy.
Blogging your child's life is not only the perfect way to preserve all of the important moments, through word and photography, but it is a great photo organizer. Do you have boxes filled with bent and torn printed photos that have been tucked away for years? Have you long since forgotten the details of where, when and with whom those photos were taken? Blogging overcomes those stumbling blocks because daily or weekly blogging keeps track and records all of the memories that are precious to you.
Blogging digitally preserves memories and photos that will last forever. You can scan old photos, certificates, and artwork into your computer, then add them to your blog. Technology makes it simple to snap a photo from your camera phone, and email it to your home computer. Digital cameras can store hundreds of photos on one little memory disc, which easily transfers to your computer.
How to blog?
Two of the most popular free blogging platforms are Blogger and WordPress. With a few simple steps in either platform, you can create a blog that can be customized, or left as is, and will immediately enable you to begin to post and document your child's memories. Just add a photo that you have stored on your computer, and you will have instantly documented those wonderful moments you don't want to forget.
If I were to create a Blogger blog, I would go to blogger.com and view the step by step instructions provided on how to "create a blog," for free. If that isn't simple enough, you can also view a YouTube video tutorial at [http://www.youtube.com/watch?v=rA4s3wNvK8](http://www.youtube.com/watch?v=rA4s3wNvK8) or click on the "video tutorial" link at the bottom of the page. Follow the steps to create your blog, then start blogging. It is as simple as that.
What to blog?
You can blog whatever is on your mind because once you have your blog created, you can post anytime. You can even create blog posts through your iPad, and iPhone immediately when, special moments happen. Just snap the photos on your camera phone, go to the blogger app on your phone, and post the memory before you forget.
With so much to document in the life of your child, you may wish to use some of the following ideas to get started (and don't forget to take digital photos for each):
Growth.

Motor milestones, including all the "firsts" (teeth, words, crawling, walking, etc.).

All important occasions (christening, blessings, baptism, etc.).

Family vacations, parties, events and activities.

Funny things they choose to wear, say, or do.

Messes they make, and outfits during dress up.

Words, and expressions.

School days, holidays, seasonal days, snow days, bad days, good days, tooth fairy days.

Feelings you have at special moments for your child.

Boo-boos, tantrums, food fights, and play messes.

Sport events, dance recitals, school programs, plays.

Anything else you can think of.
Jenna G., a young mother of four from Powell, Wyo. documents each of her children's lives through her family blog, updating three - four times a week. Some of her posts include her children's favorite things, which lists 20 questions each child answers in his or her own way. She always includes some cute freshly snapped photos of her children. Some of those 20 questions include their favorite things to eat, animals, activity, TV shows, song, friends, sports, places to go, books, etc. Others pertain to what makes them happy, what they want to be when they grow up, and what they like to do when they have Mommy or Daddy alone time. Along with these questions, she documents her baby's weight, and milestones and adds a current photo each month.
Now that you understand the why's, how's, and what's about blogging to document your child's life, all you need to do is get started. It is so much fun that some people think it is addicting. What a wonderful and healthy addiction; keeping track of your child's life, while enjoying the fun of blogging. Don't forget to print your blog each year into a treasured book for your whole family to enjoy.