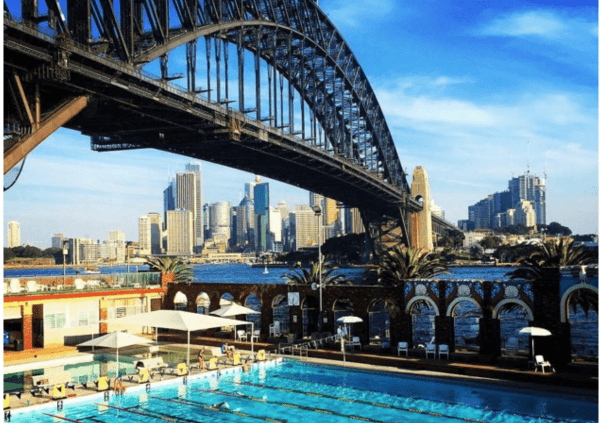 Every country across the globe offers a host of great vacation destinations many of which specifically cater to vacationing families. Every country has something to offer for the traveler. However, some places in particular just happen to stand out as amazing vacation destinations.
Based on a family's tastes and requirements, vacation destinations may vary from awesome natural wonders to architectural masterpieces to great beach spots. Here are some of the top vacation destinations, which offer travelers beautiful vacation memories that will last forever.
1. Paris, France
Paris, the capital of France is one of the top family vacation destinations. Paris has its own charm and draws a massive 23.5 million visitors every year. Paris is famous for its culture. The Eiffel Tower and Paris Opera House are extraordinary. Family-friendly spots, such as Disneyland Paris, Louvre Museum, Notre Dame are also a must see.
2. New York City, USA
New York City is an amazing family vacation destination, and it has everything that you love to explore with your family. Tourist attractions like the Central Park Zoo, Statue of Liberty, Empire State Building, and Times Square are simply great. Take a visit to the American Girl store or grab a chicken burger on a street corner. There are plenty of things to do in New York City.
3. London, England
London offers many activities for a traveler. Take a leisurely walk through Hyde Park, shop your heart out at Harrods or enjoy live theater in the West End. Other must-see attractions are Winston Churchill's cabinet war rooms, Westminster Abbey and the famous Tower of London.
4. Hawaii, USA
Hawaii is one of the world's most desirable beach vacation spots. The gorgeous beaches, waterfalls, volcanoes, wildlife, natural beauty and delicious foods make it a great holiday destination. Enjoy swimming with the sea fish, visit a volcano or relax on the beautiful beaches with your favorite drink, there is a lot to do in Hawaii.
5. Prague, Czech Republic
Prague, the capital of the Czech Republic is the most beautiful holiday spot in all of Europe. Prague has many historical tourist spots, and Prague Castle is one of them. Apart from Prague castle, some of the other historic spots including the old town churches, the astronomical clock, the Lennon wall and many more.
6. Istanbul, Turkey
Nestled between Europe and Asia, Istanbul has many breathtaking historic spots, such as the Topkapi Palace, Blue Mosque, Hagia Sophia, Basilica Cistern, the Hippodrome and the Grand Bazaar. Separated by the banks of the Bosporus Strait and Sea of Marmara, Istanbul has amazing natural beauty all around.
7. Cairo, Egypt
Cairo is the capital of Egypt and one of the ancient cities in Africa. It is famous for its historical museums and monuments. Egyptian Museum and the Citadel, a beautiful 10th century castle is must-see attraction. A trip to Cairo is incomplete without going to Giza to visit the wondrous ancient pyramids, as well as Saqqara Pyramid Complex.
8. Sydney, Australia
With the fantastic Sydney Opera House, beautiful Harbour Bridge and plenty of luxurious yachts within spectacular view, the Sydney Harbour may be the world's most picturesque family vacation destinations. Take in a visit to the iconic Taronga Zoo, where you can see kangaroos, koalas, wallabies and other animals.
9. Dubai, UAE
Dubai is a great holiday destination where ancient traditions mix with modern architecture. Due to its beautiful setting and an influx of cosmopolitan culture, there is plenty to do in Dubai. Notable attractions include entertainment parks, camel racing, amazing skyscrapers, art galleries, sand skiing and beautiful beaches.
10. Los Angeles, USA
Los Angeles is an amazing vacation destination. It has everything. Relax on the gorgeous beaches, visit to the mountains, Disneyland or take a tour of Hollywood celebrity homes. Los Angeles is also the home of major film studios.
So get set and pack your bags. Make your family vacation memorable for your whole life!