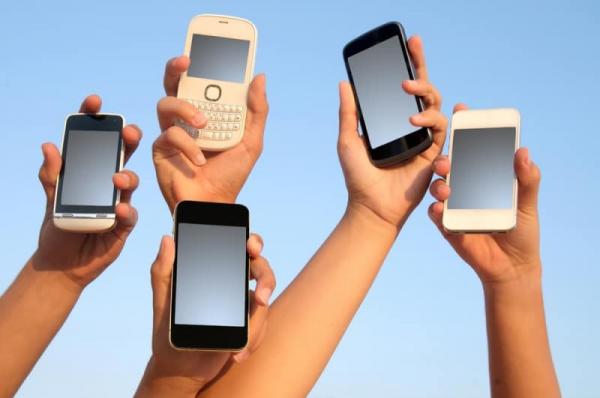 Growing up, I never thought of my mom as being "tech savvy." She was a great cook, efficient cleaner and wonderful storyteller. But when it came to the computer, I knew more at age 5 than she did at her own age of 35. Now I'm part of a mommy generation that is generally tech savvy. But in our busy lives of taking care of children, house and husband we don't have time to surf the app store for today's best and brightest apps. That's where this list comes in. I looked over the lists of the best mommy apps compiled by several websites and came up with what people seemed to agree are the best five free apps for busy moms.
1.
Shop Savvy (iPhone, iPad)
Where has this app been all my life? I can't count the number of times I've been shopping for shoes, strollers or baby toys and wondered if I couldn't find a better price elsewhere. This app acts as a scanner that allows you to compare prices between stores in your area and online. It has over 22 million products in its system and will save you tons of precious time, money and gas by letting you know where the best prices in town can be found. Another version of this app is Grocery IQ which is available on Android as well as Apple products.
2.
Positino (iPhone, iPod Touch, iPad, Android)
One thing I always know I ought to do and yet can never find time for is sending those thank you cards, get well cards, birthday cards, etc. Now that I've discovered Postino, though, I'm pretty sure those days are over. This app allows you to create cute postcards out of photos on your phone or pictures you draw right on the screen and send them for just the cost of postage. That's right. It creates real, physical postcards. This is a fun way to stay in touch with long-distance family members and might be a cheap way of sending out Christmas cards this year.
3.
Mom Maps (iPhone, iPod Touch, iPad, Android)
Looking for a new hang out spot for you and your kiddos? This app will list for you all the best hangout spots in the area, from parks to playgrounds to museums to restaurants. You can ask it to find a specific type of location, or you can type in your own address and ask it to pinpoint anything nearby. A map with a number of flags will then supply you with the address and directions to each spot, along with reviews, contact information, etc.
4.
Fake-A-Call Free (iPhone, iPod Touch, iPad, Android)
It's a nice warm day and your kids are getting antsy, so you decide to head to the playground with them. As you approach, however, you realize that mom, the one that drives you crazy, is there. This app comes in handy in just such a situation. You can program it to call you at a certain time or in a certain number of minutes so you have an exit strategy in place to get out of any awkward situations. It's an app I never even knew I needed to have.
5.
Mint (iPhone, iPod Touch, iPad, Android)
There are some months when I just don't know where the money goes. My best laid budgets and sales chopping and coupon cutting can't seem to keep the bank account in the green. Busy moms often have a hard time finding a moment when they can sit down and really focus on analyzing their budgets, income and expenditures. Mint is the finance app that can do it all for you. It can sync with your bank account and then send you alerts, keep track of what you spend money on and allows you to manage your bank accounts, credit cards and investments.
We, moms, are great at multitasking. But why do more than you need? These apps will help you keep your cool on days when you feel like you've bit off more than you can chew.