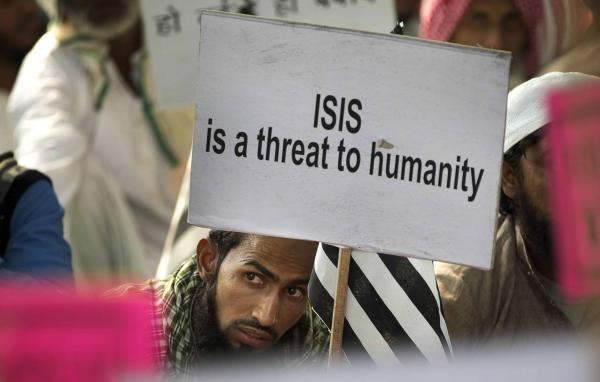 A 14-year-old Oklahoma teen posted a clip to social media with the message that people should be able to "love and cherish" their names - though in her case, doing so isn't always easy.
That's because Isis Brown shares hers with a terrorist organization.
And Brown's video details bullying she's faced since the organization ISIS started grabbing headlines for its violent acts a few years ago.
"To all you people out there who have the name Isis, I know what you're going through," Brown says in the video, posted to Facebook Jan. 8. "I have the issue of every day when I walk into school just wanting to stop right there in the middle of the hallway and just cry."
In the clip, Brown details a few particular instances where classmates called her a "terrorist."
The Independent reported the teen has even changed schools due to bullying.
"I had people coming up to me saying, 'Why are you killing us Americans?'" according to Brown's clip. "I'm an American too."
Ultimately, despite her recounts of taunts, Brown does offer a bit of hope for others named Isis.
"If you guys know the real meaning of Isis, it's after a goddess, the goddess of love, and for all you people out there who are getting picked on with this name, don't do what I did," according to the video.
Brown states in the clip she let classmates who made fun of her get the best of her, skipping class to avoid scrutiny, according to Yahoo Parenting.
She also faced cyberbullying on Facebook too, New York Daily News indicated. Anonymous web surfers took to her profile to name call and draw parallels between her and ISIS.
But with a bit of learning, Brown plans to not let bullying get in the way of her loving her name - and she encourages other Isis's to do the same.
"You kids out there with the name Isis, love your name; cherish your name," Brown says. "I'm still learning, and I know you guys are too, but in all reality, you're named after a goddess, not a terrorist group."