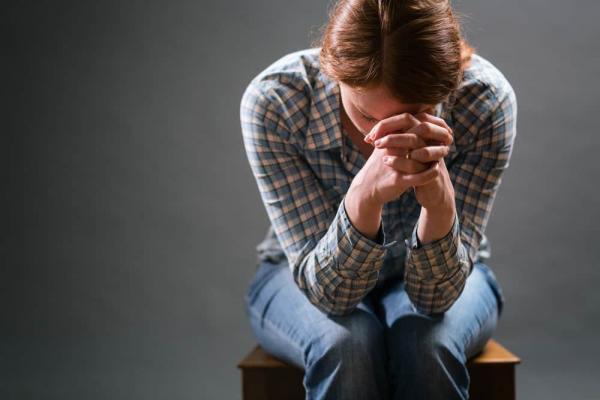 When we hold our tongue
Have you ever wondered why your miracle didn't arrive yesterday? Just why would a loving, caring God not shower everything I want on me before I ask for it? (Matthew 6:8: "For your father knoweth what things ye have need of before ye ask him.")
Where much is given much is required. If we are given everything without asking, we may not be ready for it. Like a child expected to run before he has learned to walk, the expectations would cause us to stumble. It will be beyond our comprehension or ability to control the consequences of receiving before we are ready to formulate a verbal request. We would be held accountable for more than is fair for our understating.
God will not force us to be happy. We are here to prove ourselves, to learn and grow. It's true that God loves all His children and wants to provide for their every need. True also that His grace is sufficient. But, there is a power given to the voiced prayer that is beyond what is available in a prayer of the heart. Like many of the outward symbols of inner faith, such as the Jewish kipa, Hindu bindi, or the Christian cross, a voiced prayer is an outward showing of an inner commitment.
When we trust that the Lord has all knowledge of our situations, and then we pray about it, He will give us more knowledge about it.
What's in a conversation?
In a conversation, there are two parts with at least two participants. A listener and a speaker. Prayer is a conversation with God. Even though He already knows what we are thinking, we can filter what we choose to say. This is a base for overcoming the natural man. (See Mosiah 3:19) We may think many more things than what we would want to be known. When we resist the outward expression of the thoughts we have, we are gaining control over our natural state as earthly humans. We are gaining our ultimate goal of becoming what God would have us become.
It is easier to accomplish the proper feelings of reverence and humility needed to communicate with God if you kneel and use your voice. If we want to have a close relationship with God, it will take some effort on our part. If we want miracles to happen in our midst, we can speak and use the extra effort to sort out which miracle we really want.
Asking is a demonstration of our faith that we will be given an answer to our prayer. It is represented in the Bible as knocking on a door and letting God open it. In Matthew 7:7 it reads, "Ask, and it shall be given you; seek and ye shall find; knock and it shall be opened unto you." Similar statements are repeated in Luke 11:9 and Revelations 3:20, supporting the importance of voicing our prayers.
The value of speaking our mind
As we speak and filter what actually gets voiced, our thoughts become clear to us. We are able to sort through the millions of unorganized morsels and define the nugget that truly is meaningful. Speaking our thoughts helps us become more aware of what we want, and as we communicate with God he will return the favor. As we use our voice, He will use His, and we will be able to recognize His hand in our lives, guidance, inspiration, even personal revelation. Speaking a conversation brings our attention to what we are doing and helps to eliminate distractions. The times we need to hear His voice and connect with God may not be in quiet or calm moments, requiring a prayer of the heart. But as we practice voicing our prayers when we can, it will be easier to connect when there is not an option to use our voice.
When we speak
Air that goes through our voice box and vibrates the cords to speak is energy. When we speak, we move energy. It takes a certain amount of effort. Movement of energy is the beginning of creation. It is the first step in creating miracles. There are many forms of prayer including meditation, which is often accompanied by using the voice because of the movement of energy. It clears out the lungs, and when we have more oxygen in our system we are able to think more clearly. Deciphering what the answers to our prayers become easier.
The Bible is full of stories depicting miracles following a time when the people's "prayers were heard." One example is Mordecai and his community who were ridiculed, mocked, and had laws made against them all because they voiced their prayers. Queen Esther was made a hero to her people for her bravery in defending the need to pray aloud. It is vitally important that we voice our prayers.
The enemy to all happiness seeks to silence the voices of the righteous because all that needs to happen for evil to win is for good to be quiet.