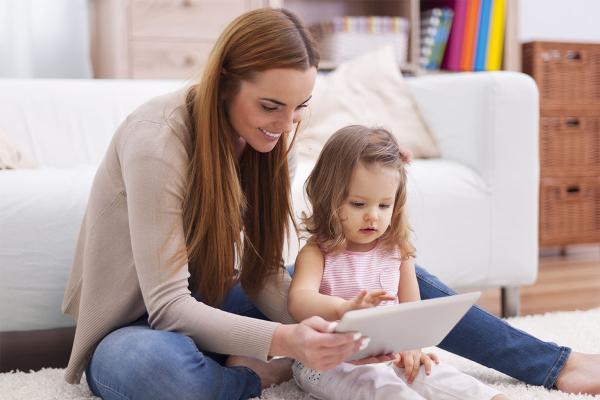 These products were selected by StackCommerce, which created these articles. The products are not endorsed by the FamilyToday editorial team. If you buy something through these links, FamilyToday may get a small share of revenue from your purchase.
Many schools are closed, which has put grade school classrooms online. But preschoolers have fallen through the cracks, and typically aren't getting the same formal education they would get in the classroom while they're social distancing at home. Keep your child's brain stimulated with Papumba, which teaches STEAM learning in young minds up to age seven, while the fun learning app is on sale today.
Papumba is a collection of interactive games that teaches kids between the ages of two and seven skills like math, science, and art. The lessons are curtailed to the developmental milestones for each age, so the curriculum is always appropriate and adapts to your child's aptitude. While learning at home probably wasn't how you envisioned schooling a child going, the opportunity to foster independence and critical thinking is an awesome silver lining with Papumba.
You have things to do too, and you're not able to be fully engaged with a child who is home 24-hours a day, let alone supervise every lesson. In addition to being a great tool for independent learning, Papumba is a super safe experience for your kid with absolutely zero ads. That means no accidental clicking out to other apps, the app store, or anywhere else dangerous on the web. For the moments you are able to join the fun, Papumba is loaded with additional offline and family-centered activities.
Papumba earned the Mom's Choice Awards: Gold Seal of Approval for Excellence In Family-Friendly Products, and other parents seem to agree with their four-star rating in the Google Play Store and 4.5-star rating in the App Store. See for yourself today while a lifetime subscription is discounted 65 percent to just $24.99. If you just want to try it out, their three-year subscription is also 81 percent off at $39.99, or dip a toe in with a one-year subscription while it's only $24.99.
Papumba Fun Learning App for Kids: Lifetime Subscription - $49.99
Image Provided by Pampumba