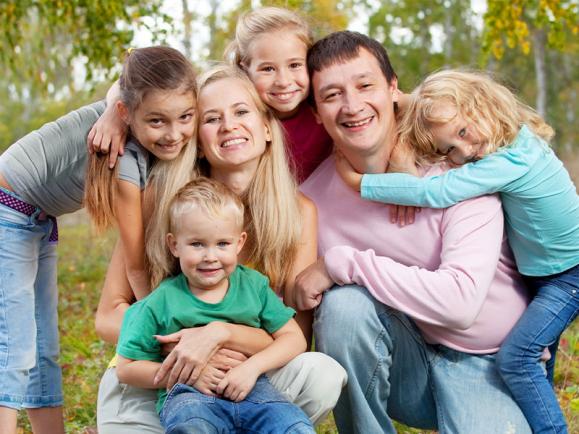 As a child, you may have thought, "adults have it so easy; I can't wait to grow up and do whatever I want." However, your tune quickly changes when childhood is over, and we find ourselves as adults, thrown into the world of car payments, budgets, and mortgages. Trying to balance adult relationships, marriages, and financial responsibilities isn't as easy as we imagined. Mom and Dad could go to bed when they wanted, but they also had to pay for groceries, gas, family vacation, and many other things. Those Disney World trips aren't cheap.
There's a lot that goes into decisions like family vacations. Should we go? If we do go, where should we go? Would it be better to stay home and save money? What about doing a stay-cation? Our parents probably spend many nights going over the pros and cons of going on a vacation and deciding the most cost-effective place to go. Is it wise to pay for the holiday on credit and worry about it later? What about family time? Isn't that more important than money? These challenging questions don't have a one size fits all answer.
Still, it would be best to consider these ideas when deciding to take a family vacation. Being a good steward of money for your family is essential, but there are other aspects to the family vacation debate that you possibly haven't considered. Here are some reasons why your family needs a summer vacation.
Vacations foster quality time.
You never realize how fast time flies until you have children. It may sound cliché, but it's the truth. It may feel like yesterday when your son or daughter was a toddler leaving food crumbs on your sofa and drawing on their easel while watching cartoons. Now, they're a teen heading into high school, and you feel like time is slipping away.
They may still be messy, but now their time is split between friends and family. With your children getting older, you may be short on spending quality time with them. Summer vacation allows you to spend time with your moody teens and create memories as a family unit. Even if you take a vacation without the kids, spending quality time with your spouse is good.
You need to relax.
Modern access to technology makes it too easy to stay connected to work or feel pressured to check emails constantly. Add that to the past two years of the pandemic, violence, and political drama, and it feels like it never stops. News headlines are draining, and social media doesn't make anything any better. It's not individual exhaustion; it's nationwide and possibly global.
With all this draining energy around us, it's essential to take time to revive and replenish ourselves mentally, spiritually, physically, and emotionally. While on vacation, take time away from your phone and focus on the beautiful gift of spending time with your family. Taking a break from technology could also influence your children to follow your lead.
You need to enjoy yourself.
The sad reality is that our days on Earth are numbered. We don't know how much time we have left, but we should enjoy our days. Taking a vacation with your family allows you to stop and smell the roses. Remember that you don't have to spend too much money to have fun. Whether you go to an amusement park, bike along the beach, hike at a state park, or visit your favorite tourist city, focus on enjoying your time with your family. It'll be worth it in the end.
Traveling makes your kids flexible.
Traveling takes us out of our comfort zones and typical routines, forcing us to deal with impulsive situations. Flight delays and lost luggage are negative situations, but you could also put yourself in a favorable position, like finding a cute restaurant off the beaten path. Traveling and vacations are all about going with the flow. If your children see you dealing with unexpected situations without getting upset or how willing you are to switch from your original plan, they'll learn how to be flexible and adapt.
Traveling makes your children smarter.
Travel gives your children experience outside of school; kids learn best by doing. Looking at pictures and reading books are great, but nothing beats real-world experience. When kids travel, they learn all kinds of things. They hear different languages, taste new food, and immerse themselves in the sounds and sights of a different culture.
There are also opportunities for learning with domestic travel. Kids are naturally awed by anything different and new. It may also help if you involve them in planning the trip. You can teach them about where you're going, have them find it on a map, and talk about what they'll see when you get there. Learning about new cultures could be instrumental in your child's growth.
Experiences are more important than possessions.
Many families don't take vacations because they cost too much. However, when it comes to spending money, a University of Toronto study found that most parents would rather spend money on vacation than on toys. Parents usually buy toys because they love their children, and seeing them happy makes parents feel better. However, the unfortunate thing about toys is that they typically don't last long. Either your child gets bored with it, or something newer comes out.
On the other hand, if you spend your money on experiences, that's something that your child will never forget. Vacations may be more expensive, but you could save up for the family vacation by buying fewer toys.
You may be questioning whether or not you'll go on a vacation this summer with your family. However, consider taking a family vacation as investing in your children. You could also see it as an investment in yourself. You work hard every day and deserve to take a break. You also deserve to enjoy time with your family. Now that you have your children, you see how hard it was for your parents to plan your family vacations.