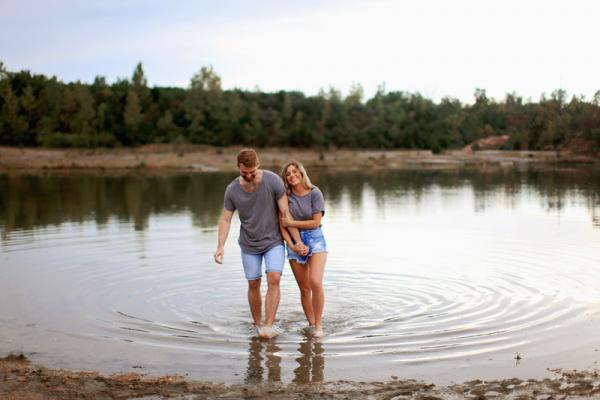 It's almost summertime, which means people will break from their usual routines. Students and teachers will break from their studies, and other people will take a break from their typical work schedules. While it's essential to take plenty of time to rest and relax, summer is also a time to take advantage of opportunities you wouldn't be able to during the rest of the year. It takes effort to be productive during the summer, but you'll thank yourself when it's all said and done. Here are some tips on how to stay productive during the summer and use your free time to your advantage.
Learn something new.
If you've always wanted to learn how to play the guitar or brush up on your resume, summer is a brilliant time to get started. For example, you could take that HTML coding class you've always wanted to take. This skill is becoming more critical in the workforce, and certain websites will let you learn for free.
This tiny investment can give you the boost you need if you're looking for an internship or job, and you'll be a valuable employee. Still, learning how to code is one of many options. Think about the goals you want to accomplish and use your free time to learn a skill that will bring you closer to making your dreams a reality.
Increase your social media presence.
Increasing your social media presence doesn't mean posting more selfies on Instagram. Oddly, your social media presence is crucial to potential employers and getting a job. If you Google yourself, you'll see the image you're presenting and what employers will see if they do the same.
Take some time to tidy up your various social media profiles, review your privacy settings and delete anything that presents you in an unflattering way. You could also take this one step further and engage with professionals and employers in your industry. Showing a consistent interest and sharing profound content with employers is an excellent way to use social media and capture attention positively.
Build your professional network.
Start evaluating people in your life who can be valuable contacts for you and reach out to them. Then, you could set up informational interviews that can be formal in the office or casual at a coffee shop in your neighborhood. These interviews allow you to obtain helpful information while forming profound relationships.
If you're feeling bold and ambitious, talk to professionals outside of your inner circle and give expanding your network a try. You may automatically assume they won't respond, but nothing beats a failure but a try. What do you have to lose? Don't be discouraged if they don't reply immediately; they may be on vacation or out of the office on certain days.
Cross something off your to-do list that you've been avoiding.
You've always wanted to start journaling, create a blog, or take salsa lessons, but you've been too busy any other time of year. Summer is time to accomplish those goals that seem to be stuck eternally in the future due to other more important responsibilities. With all the free time you'll have, you can cross multiple things off your to-do list and have more space to add news things you want to accomplish.
Start getting healthy.
With the weather starting to improve, summer is the perfect time to get fit. Everyone isn't a fan of spending hours in the gym, but you could ride your bike in the park or take a hiking trip with your friends. You won't even realize you're exercising when you're having fun. Step outside, get some vitamin D and stay active by taking advantage of the sunny weather. Remember to keep yourself hydrated if you're exercising outdoors and maybe take a break if it's too hot outside.
Get a job.
Summer is a great time to put some extra money in your pocket now without the academic demands of the school year. If you already have a full-time job, you could look into getting a part-time job to line your pockets a little more. Saving money during the summer can make the rest of your year easier financially. Summer brings seasonal jobs in retail, food service, and many other industries. You could also look into becoming a nanny or doing freelance writing. Who knows? Your summer seasonal job could turn into a year-round job.
Look into volunteering.
Volunteering your time has a significant impact on enhancing other people's lives, and it's a chance to meet people that can help you while you're looking for other opportunities or a job. There's also something extremely humbling and rewarding about helping the less fortunate and others.
During the hustle and bustle of life, we can easily forget to be grateful for the little things we have. Volunteering can serve as a reminder of how fortunate you are. Think about the causes you're passionate about and see if there are any volunteering opportunities in your local area. It may be fun to bring your friends and family along with you and make it a group activity.
Do something fun.
Summer vacation is a great time to be productive, but don't forget that it's still a vacation. Take a break from preparing yourself for the future and do something you've always wanted. Take a spur-of-the-moment road trip with your friends, talk to the guy you keep catching eyes with at the pool, or try something new. Summer brings a sense of adventure and freedom that's missing from the rest of the year so take advantage of it.
Summer is everyone's favorite time of year, and for a good reason. The cold, dark winter has melted away, and the sun is shining almost every day. The sun is out longer, which means more time for fun with your family and friends. It's the time when you break from the humdrum of everyday life and have a chance to get away from the pressures of work and school. While summer is a fun time, it's also an opportunity to get ahead in the game. Use some of your summertime to be productive, but don't forget to have fun.