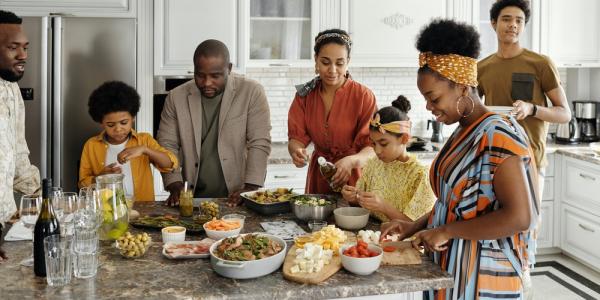 These products were selected by StackCommerce, which created these articles. The products are not endorsed by the FamilyToday editorial team. If you buy something through these links, FamilyToday may get a small share of revenue from your purchase.
Few things are more of a bummer than bringing a meal you prepared to the table and watching everyone cringe their way through it. Maybe it wasn't the right temperature, maybe the flavor wasn't just right, or maybe half of the seasoning got stuck to the bottom of the pan. In any case, a cast iron pan is the professional cookware you need to bring your dinner vision to life every time. And you can get a three-piece set of Pur Extra Large Cast Iron Pans at 30 percent off today.
Everything from meat filets to skillet meals to chocolate chip cookies can cook perfectly in a cast iron pan. Their secret to stellar cooking is the distribution of heat evenly across the surface of the pan for even temperatures throughout any dish. The super-durable material in this set of Pur Extra Large Cast Iron Pans comes pre-seasoned, so it's protected from scratches and damage too.
One easy way to mess up an otherwise great meal is forgetting to apply a non-stick coating. It can adversely affect flavor and texture, but it can also burn or stick half of the meal to the bottom of the pan. These Pur Extra Large Cast Iron Pans are virtually non-stick, so they keep the flavor in your food rather than in the pan. While that's a win at the dinner table, it's an even bigger win later when you're hunched over the kitchen sink scrubbing dishes.
Once you get a taste of what a cast iron pan can do, you'll never look back. That's why this set comes in three sizes to fit every need; an eight-inch pan, ten-inch pan, and twelve-inch pan. Act today while this set of must-have cookware is 30 percent off at just $69.99.
Prices subject to change.
Image credit: Pexels.com