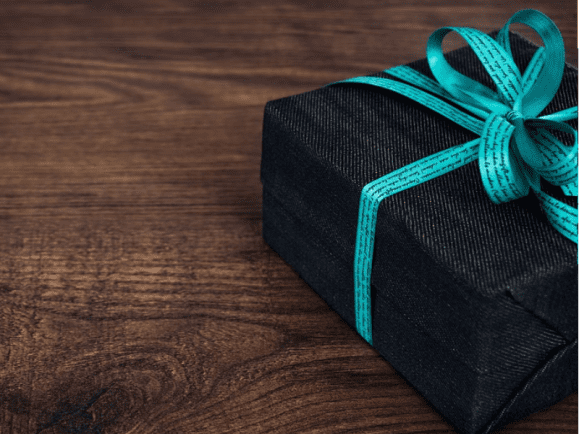 It can be challenging to pick out the perfect present for your hubby for his birthday. When he seems like he already has everything, what do you turn to? Rather than picking out simple and boring gifts this year that he is never going to use, try out these ideas instead. He will be ecstatic to get a cool new gadget or handy new tool over another plain colored tie. One of these gifts will surely make him feel loved and appreciated by his number one girl.
The latest smartwatch.
No man can resist the snappy technology found in a smartwatch. There are so many different types available, from the classic Apple Watch to a fancy FitBit device. These gadgets will connect with your husband's phone seamlessly and help him stay connected all day long.
A classic pair of shades.
Want your man to feel like a million bucks? Splurge a little and get him a new set of high-end sunglasses. With UVA and UVB blocking technology, your husband will be wearing them all year round. Plus, it is something everyone needs to have on hand.
A fun weekend getaway.
Rather than gifting your husband more crap he does not need, consider taking him to a new city for the weekend. There are so many fun and adventurous activities to do in new cites. The memories from the trip will keep him smiling for years to come.
A beer-making kit.
Does your husband need a new hobby? Let him try crafting his own beer at home! His latest creation will pair perfectly with his favorite steak dinner. Through patience and dedication, your husband will feel proud of himself for brewing beer on his own.
A virtual reality headset.
If your husband is into video games, then VR headsets are probably already on his mind. They are such fun devices that you can spend hours having fun. All he must do is put it on and get immersed. He will look hilarious, making the gift funny for you too.
A meat smoker.
If your husband likes to cook, a meat smoker will be the perfect gift. It will give him a chance to try new dishes that the whole family will love. You would be surprised how many different foods you can stick in a smoker. It will be a gift that keeps on giving for years.
A fleece robe.
Consider getting something for your husband that he would never buy himself. A luxurious-feeling fleece bathrobe is precisely what your husband needs, but just does not know it yet. The next time he has a lazy Sunday on the couch, he will be happy to have something so soft and comfy to curl up into. It is perfect for lounging around the house.
A skincare set.
Skincare is typically thought to be a women's domain, but men need to be protecting their skin as well. As men age, it is even more critical. Get your husband a new face wash, lotion, or hydrating gel to help keep his skin feeling fresh, rejuvenated, and young. There are many dermatologists recommended items out there for all skin types.
Outdoor game sets.
For your husband looking for a lawn-game challenge, then a new cornhole set or bocce ball will pique his interest. There is also ladder golf, horseshoes, and more! They are all simple yet incredibly entertaining games that will provide relaxing fun on a beautiful day. Plus, the whole family can get involved.
A leather-bound notebook.
Who likes having to write everything down on sticky notes? A lovely notebook with a fancy new pen is an excellent gift for your hubby. He will be thankful he can whip it out anytime an original thought passes his brain, rather than scribbling it down on scratch paper (which we all know he'll inevitably lose.)
A travel kit that is built for comfort.
If your husband is always on the go, then supply him with a new travel kit that will up his comfort levels. A gift basket that includes a memory foam travel neck pillow, eye mask, blanket, and earbuds will be the perfect addition to his travel routine. He will appreciate it even if he's only traveling small distances.
A book of the month subscription.
If your man is an avid reader, this will be the perfect gift. Rather than him reading the new book you got him in a day, he will have new books to read every month. Even if he does not finish it in time, he will still have a new stack of books ready to choose from for your next vacation. Plus, it will make him feel more sophisticated and smarter.
Shopping for men is no easy task, and it is even harder when you have been married for decades. You probably feel like you have already gotten them everything there is to give! But instead of a boring old gift, these ones will excite your man and make him feel extra loved and cared for.