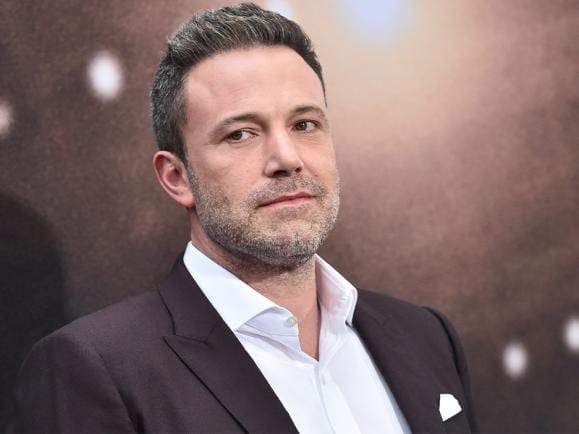 More often than not, celebrity divorces are usually tied to a nanny, co-star romance, or a scandal that strings together a series of partners. No matter what, infidelity rips apart a partner's self-worth, sets them up for future relationship struggles, and tears families apart.
Enter the female consumer. It will come as no surprise to recognize that women drive the majority of purchasing for their households. In fact, according to Inc.com, women drive 70-80 percent of all consumer purchasing, through a combination of their power and influence. With that in mind, it is not outlandish to see the correlation between unfaithful male celebrities and the decline of their career because female consumers discredit and devalue the unfaithful Hollywood men.
Nevertheless, an affair can create a serious blow to a celebrity's career. Here are some of the Hollywood lives ruined:
Gavin Rossdale
According to US Magazine, Gwen Stefani and Gavin Rossdale's 13-year marriage ended after Rossdale's three-year affair with the family's longtime nanny, Mindy Mann, was discovered by Stefani. The No Doubt frontwoman found explicit text exchanges between Rossdale and the nanny on the family's iPad. Stefani and Rossdale have three boys together.
In an interview with Harper's Bazaar Stefani shared her embarrassment with readers. "As a famous person, you start to think, 'I can't say all that because I'll embarrass them (referring to her children) or hurt them in some way.' And especially now because they can see everything and hear everything." She added with pride, "But I've done nothing I'm ashamed of…"
Rossdale was the lead singer of the popular 90s band Bush. Let's just say he's not making music anyone cares about these days.
Arnold Schwarzenegger
Arnold Schwarzenegger and Maria Shriver were married for 25 years and have four children. In 2011, they announced they were separating due to an affair Arnold had with their nanny. In a candid interview with Howard Stern, Arnold, said he deeply regrets the affair.
"I had personal setbacks, but this was, without any doubt, the biggest setback and the biggest failure. Without any doubt. Not only failure, but you feel like, 'I'm to blame for it. It was me that screwed up.' And you can't point the finger at anyone else. So yeah, I was disappointed in it. It's always easy to be smart in hindsight. The thing was how do you make the best of that situation?"
Shriver filed for divorce once she found out that Arnold's affair produced a child. While Arnold has took on various movie roles, there is no doubt his political career is nonexistent after airing out the longevity of his affair.
Tiger Woods
The women tied to the affairs committed by Tiger Woods is complicated and lengthy. After the sex scandal was exposed Tiger lost his wife, sponsorships, and his dignity. It took Tiger a decade to get another major win (2019 Masters), after his scandal was exposed and publicly confirmed with his ex-wife Elin bashing his car with a golf club out of anger.
Tiger and Elin were married for six years. The couple have two children together and rebuilding the foundation of co-parenting trust was very hard.
Elin walked away with $100 million which was considerably larger than the couple's prenup agreement. While Tiger is still a respected golf athlete, his moral record with fans and brands is forever tarnished.
Jude Law
Jude Law and Sienna Miller met in 2003 on the set of Alfie and after a year of dating, they got engaged on Christmas Day 2004. However, Miller broke off the engagement after finding out that Jude was having an affair with their children's nanny. Sienna opened up to The Daily Beast to discuss what she went through since, during the divorce announcement, she was starring in a play.
"That was one of the most challenging moments I hope I'll ever have to experience. Because with that level of public heartbreak, to have to get out of a bed let alone stand in front of 800 people every night, it's just the last thing you want to do."
While Jude went on to star in several movie roles, the affair has taken over the majority of his interviews and most reporters want to know what drove him to be unfaithful.
Ryan Phillippe
While a net worth of $30 million is nothing to turn down, a net worth of $240 million is without a doubt much better – proving that Ryan Phillippe's infidelity affected his wallet. It is rumored that Ryan's net worth is $30 million, while his ex-wife Reese Witherspoon is a powerhouse entrepreneur with a reported worth of $240 million.
The media reported that Ryan had an affair with his co-star Abbie Cornish. While Ryan and Reese never divulged details to the press, Ryan has is on record stating that his affair wasn't the only reason the couple divorced. He told Insider.com, "I don't think an outside person can ever cause a divorce. I had difficulties in my relationship, and in my marriage, long before I ever met her."
Reese has always been considered as America's Sweetheart. Reese went on to star in mainstream roles, while her ex-husband Ryan has not.
Ben Affleck
Ben Affleck is another celebrity participant of what the media has named "nannygate". Jennifer Garner and Ben Affleck were married for 10 years and had three children, before they filed for divorce in 2017 due to Ben's extramarital affair with the family's nanny.
While Ben has went on to star in films, he no longer possesses the charismatic charm; thus, landing his box office sales in not so great sales territory. On the contrary, Jennifer Garner has continued to charm the world with her positive attitude, philanthropical efforts, and has successfully launched her Once Upon a Farm brand.
In interviews, Ben has blamed his infidelity on his compulsive behavior and addiction to alcohol. In an interview with The New York Times Ben said, "The biggest regret of my life is this divorce," he continued, noticeably using the present tense. "Shame is really toxic. There is no positive byproduct of shame. It's just stewing in a toxic, hideous feeling of low self-worth and self-loathing."
In Hollywood, an affair can land you in treacherous territory amongst your personal and professional life. Since celebrities are constantly in the spotlight, their actions are even more embarrassing, and their careers are contingent on the forgiveness of their fans. Unfortunately, this is the short list of the most recent high-profiled affairs in the past decade. There will be more broken marriages and headlines that call out unfaithful Hollywood men. It is important to remember, while the affairs may make great click bait, the people behind the stories are real, and carry around their grief just like everyone else.
Image Credit: DFree/Shutterstock.com