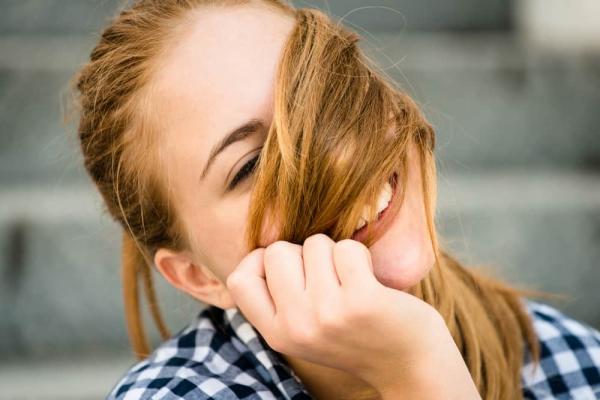 The United States is a nation of singles.
According to a Quartz article, the United States is no longer made up of married couples. In fact, the country's 128.2 million singles account for 51.2 percent of the population, Quartz reported.
There has even been talk - seen in this article from FiveThirtyEight - that marriage overall is on the decline. But that doesn't mean that society's values have to be too - marriage is still something that Americans want, even if they're putting it off for a few years until they've accomplished career goals.
Of course, being single can be painful at points - here are nine reasons from Ryan O'Connell of Thought Catalog about why being single sucks - but there are benefits, too, you may not know about.
Here are six reasons why being single isn't always such a bad thing.
Being single is an art
Sure, being single isn't always easy.
But it is an art.
According to C. De Lima of Tiny Buddha, a website that promotes learning through wisdom, you can be single and happy at the same time by deepening your relationships with friendsa nd family.
De Lima wrote about her experience in a relationship for eight years before finding herself single at 31 years old. At first, she was afraid of being single at that age, but soon she learned to come to terms with it as friends and family gathered around to support her.
And being single allowed her to see that she shouldn't be afraid of love anymore, mostly because change - and finding someone new to love - is always good for growing and developing a personality.
"Sometimes change is the best thing for us," she wrote, "as it opens us up to new activities and environments."
The Bible says it's OK
If you're worried about being single, look no farther than the Bible to find reasons why it's OK to stay that way.
According to Open Bible, a Bible information website, there are a variety of verses within the word of God that point towards the benefits of being single. Many popular biblical figures - like Isaiah, Job and Ruth - preach about how being single can make people more spiritual and closer to God. It may even be a part of God's plan.
But it's Corinthians 7:26-40 that truly shows some of the benefits of running solo. The verse says the single life allows believers to focus more deeply on creating a stronger relationship with the Lord, instead of with a spouse.
"The unmarried man is anxious about the things of the Lord, how to please the Lord," the verse reads. "But the married man is anxious about worldly things, how to please his wife, and his interests are divided."
You gain a new network
Oh, you feel like you're #ForeverAlone?
Better think again.
As Kovie Biakolo of Thought Catalog points out, being single isn't necessarily alientating you from forming relationships with others. In fact, you join a whole class of people - the majority of the population, as previously mentioned - who are in a similar scenario.
"[B]eing single isn't a death sentence," Biakolo wrote. "It isn't a disaster - natural or man-made - that should make anyone feel inadequate. And you know what? Many (not all) single people do feel inadequate."
So while married couples can unite for their play-dates, singles can unite in their search for family.
Single people can change the world
Yes, you read that correctly. Singles are changing the world.
Forbes' Alyson Krueger wrote in her story "9 reasons to love being single" about how many singles are helping today's society and culture. She specifically referred to a book called "Going Solo," written by Eric Klinenberg, that takes a look into the lives of modern single Americans.
Since there are so many singles - more than 200 million - across the world, there's bound to be some changes in the way the world works, according to Klinenberg's book, reviewed by Forbes.
"It's one of the world's biggest social changes in the last 50 years," Klinenberg wrote in his book, according to Forbes. "It's the equivalent of being an anthropologist and discovering some giant island out there with 277 million people."
Being single prepares you for marriage
The single life gives you a chance to find the right person for you. Singles can move through different potential suitors and find the person who's going to make them happy for the rest of eternity.
And there are more benefits to getting involved in the dating scene than just finding the right person for you. The Christian Broadcasting Network highlighted that being single can help singles become more familiar with gender roles and develop their own personalities. But most of all, dating can prepare singles for marriage, CBN reported.
"Dating can help couples acquire the needed knowledge and skills for a successful marriage," according to CBN. "For example, dating helps develop a better understanding of each other's attitudes and behaviors, how to get along, and can increase your ability to discuss and solve relational problems."
You won't be one of these awkward people
OK, time for a little fun.
Take a look at BuzzFeed's list of awkward engagement pictures.
Once you see some of these awkward snapshots, you'll definitely be OK with being single for a bit longer.