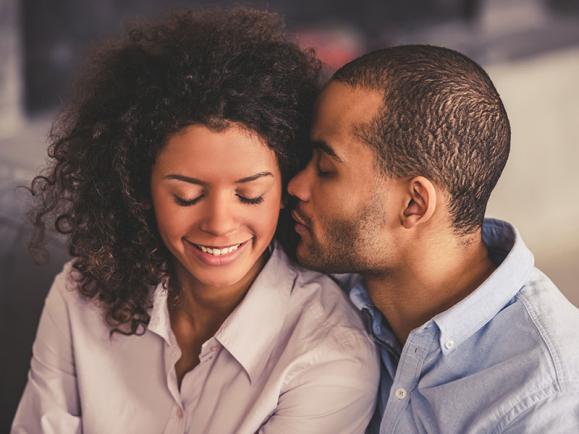 New Year's Eve can leave us scrambling for ideas about what to do with our significant other. While we traditionally think of holidays like Valentine's Day as a time for couples to remind one another how much they love and cherish each other, the same applies to New Year's Eve. The holiday lights are still up, the Christmas music is still playing, and it's still cold enough to cuddle next to our partner near the fireplace. It just feels like love is in the air this time of year. There are many places you can go to that are incredibly romantic, making you feel unbelievably connected. Here are seven romantic ways to celebrate New Year's Eve.
Go on a Road Trip
Going on a road trip to a destination you and your partner love or have never been before is a great way to be romantic. Many of us take time off around the holidays, so if you have the days to travel, use them. The time you spend in the car is a great time to reconnect, listen to music, share stories, relive old memories, and create new ones. If you want to be nostalgic, consider playing a few fun car games. You don't have to be a kid to play them. Book a room at a hotel, Airbnb, or B&B. Get a room with a balcony or scenic view. It doesn't get more romantic than this.
Walk Around the Park
This may seem like one of the simplest places to go on the list, but it is incredibly romantic. If your area has a park that is open in the evening, this is the ideal place to go. Walk together, hand-in-hand, enjoy the lights. Do some people-watching. You may get lucky and have most of the park to yourself. Often, parks can be super impactful date locations because they bring us back to our relationship's early days. Maybe it's the place itself, or it could be the simplicity.
See the Holiday Lights
The warm twinkle of Christmas lights can set your heart aglow and give you all the feels. Lights can make ordinary houses, parks, light posts, and trees look extraordinary. Check around your area for holiday light locations. Usually, these lights are set up before Christmas and run through New Year's Eve. Sit back in your car, hold hands, and listen to some of your favorite, classic holiday tunes. It will be such a magical journey. If your town doesn't have a holiday lights exhibit, consider finding a neighborhood that has a lot of lights up. Most towns have hots spots for Christmas light decorations and displays. Consider creating a holiday music mix or tuning into your favorite holiday playlist while you're driving around.
Go Ice Skating
There is just something that is so romantic about ice skating. You imagine couples holding hands as well as they can. You also think of one person falling in slow motion and the other person laughing, but still looking into each other's eyes, displaying genuine love between each other. Maybe it's because holiday movies have romanticized ice skating, or it could be because they really are cool date locations. If your area has an ice-skating rink, especially an open one, consider going here as a New Year's Eve destination. It will be so sweet to see all the trees lit up, the families and couples skating around you.
Enjoy Nature
Nature provides one of the ultimate backdrops for romance. If your loved one is a fan of the great outdoors, it may be time to take them outside this New Year's Eve. Be sure to bundle up, especially if it's super cold. There are so many choices when it comes to nature dates, but a great place to start is by going stargazing. Throw a blanket down in the grass or the sand, then add some pillows to make it the ultimate stargazing experience. If it's too cold to be outside, consider sitting in the car with some light music. Reflect on some of your favorite memories from the past year and everything you're looking forward to in the New Year.
Stream Together
This is a really great date idea for couples who enjoy streaming movies and shows. If you're not in the mood to go out on New Year's Eve and simply want to take it easy, consider getting cozy on the couch and binge-watching your favorite series. You can also use this time to re-watch some of your favorite movies together. This may not seem like a super out-of-the-box idea, but it is time that you can really appreciate your partner. You may get a little too comfortable and end up falling asleep before the clock strikes midnight.
Dinner on a Rooftop
If you're open to spending a little money on New Year's Eve, consider taking your partner to dinner on a rooftop. Some rooftop restaurants and bars are open just for this very romantic opportunity. Rooftops have always had a cozy and cool vibe that makes people want to gather and linger, especially in the late hours. It's hard to think of a better spot to remind a person that you care about how much you love them than a rooftop experience. When the clock strikes midnight, just be sure to give your partner a kiss.
You don't have to spend New Year's Eve sitting on the couch watching celebrations in other, faraway destinations unless that's what you want to do of courage. This year, take the time to go the extra mile. Grab your partner and celebrate a brand new kind of new year with a special romantic date or getaway. Not only are these date ideas incredibly special, but they also won't break the bank. Who could ask for anything more?