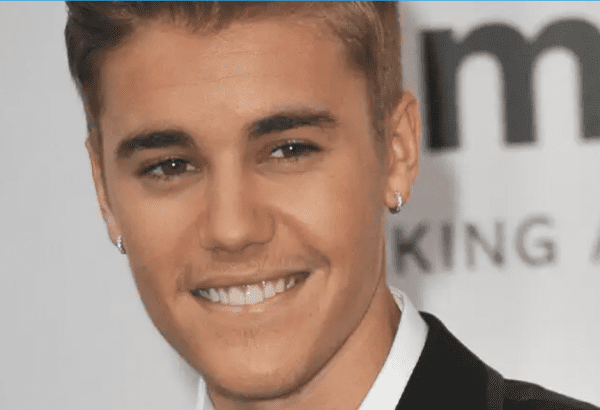 Everyone goes through dealing with rejection, even celebrities. You may think that stars can get whoever they want to date, but many will admit that their crushes have turned them down. The public usually finds out about their rejections, making matters worse. Being turned down by your crush is upsetting, but these celebrities can look back and laugh at the situation. Here are some celebrities that got rejected by other stars.
Niall Horan and Katy Perry
According to Perry, Niall Horan, a member of the band One Direction, tried to get her number a couple of times before Perry got engaged to Orlando Bloom. The two initially met when Perry was a guest judge on "The X Factor," the show that gave the world One Direction. Once the band became superstars, Perry says she started seeing Horan around all the time. Sadly, she turned him down because he was too young.
On the Nova FM radio show, "Fitzy & Wippa," Perry said she saw Horan around frequently, and he would flirt with her, but she said she's like Horan's mom and she could babysit him. Horan joked that Perry was spreading rumors about him when he only wanted friendship.
Jennifer Lawrence and Justin Bieber
When Justin Bieber was still a teenager, he had no issue saying he had a crush on "The Hunger Games" actress Jennifer Lawrence. Bieber said he would "bae" Jennifer while also calling her "so cute" and "sexy" during a game of "To Bae or Not to Bae" with Capital FM. Shortly after, Lawrence heard about Bieber's crush on her, and when asked if she felt the same, she rejected him. On Bravo's "Watch What Happens Live," Lawrence said, "I'm going to say a hard no, but thanks."
Nicki Minaj and Drake
Drake openly admitted that he's always had a crush on Nicki Minaj, but unfortunately, she sees him more like a brother. One of the first times he tried to hang out with Minaj, she rejected him. Drake told MTV that he and Minaj were in Miami, so he decided to make his move by offering to get food together. Drake went and got the food, brought it to Minaj, and she closed the door in his face. At that point, Drake knew that it would take a lot to win Minaj over. Then he admitted that he's always had a crush on Minaj and loved her, but she doesn't feel the same.
Donald Trump and Salma Hayek
Salma Hayek says that Donald Trump pursued her, but she turned him down. Hayek explained that it started while she was attending an event with an old boyfriend. Trump began conversing with the couple, offering Hayek his jacket because she was cold. He got their numbers to invite them to one of his hotels later, but he only reached out to Hayek, asking her on a date. Hayek told "The Daily Show, "He's inviting me out, and I'm like, 'What about my boyfriend? Am I crazy? Are you asking me out? You know I have a boyfriend.'" Hayek says that Trump responded by telling her that her boyfriend wasn't good or big enough for her and telling her she had to go out with him.
Julianne Hough and Daniel Radcliffe
Julianne Hough admitted to her childhood crush on Daniel Radcliffe, but the feelings weren't mutual. When Hough was 11 years old, she met Radcliffe on the set of "Harry Potter and The Sorcerer's Stone." After that meeting, Hough says she wrote Radcliffe a love note and even gave him a Beanie Baby. Sadly, Radcliffe never wrote back to her. In an interview, Hough admitted that the letter and Beanie Baby were a Valentine's Day gift for Radcliffe.
Selena Gomez and George Shelley
Union J member George Shelley shared that he had a crush on Selena Gomez in 2014, and Gomez felt the same. She recorded a video telling him to call her. However, the problem arose when Shelley never called Gomez, and she decided to call him out on it publicly. While visiting a radio station in the UK, Gomez joked that she was offended that Shelley never called her. Later on, Shelley came out as gay, which may have been why he never made the call.
James McVey and Sophie Turner
Before Sophie Turner tied the knot with Joe Jonas, it was rumored that she was dating James McVey, the guitarist for The Vamps. Sadly, things fizzled out, and when McVey insulted Turner on social media, she shared what happened. In a now-deleted tweet, Turner told McVey to stop texting her because it was getting creepy, and she wasn't interested. Later, McVey said it was a joke.
Tom Felton and Emma Watson
There was another "Harry Potter" crush; Emma Watson, who played Hermione, once shared that she had a crush on Tom Felton, who played Draco Malfoy. Sadly, Felton didn't feel the same way. Felton said he knew about Watson's crush but saw her as a younger sister. On "The Johnathan Ross Show," Watson said that she had a crush on Felton when she was 10 to 12 years old. Watson said it was to the point where she would look on their call sheet to see if he would be on set that day. Watson said she liked him so much because he was a few years older and had a skateboard. Unfortunately, Felton told everyone that she saw Watson as a sister, which broke Watson's heart.
Many people think that celebrities don't go through things ordinary people do, but they live regular lives like you and me. You would believe that stars can have whoever they want, but this list shows that that's not always the case. When it comes to crushes, even celebrities get rejected. The good news is that these celebrities bounced back from their rejections, and so can you. If you have a crush on someone and they don't feel the same, it would be best to move on. You'll find someone who will reciprocate your love.