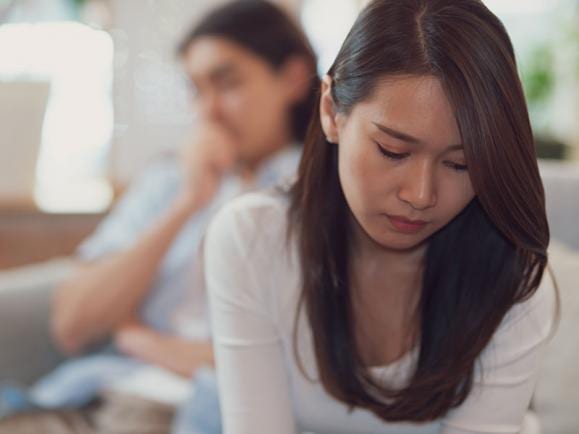 Despite what society may say, getting a divorce is not always a bad thing. Even though most couples get married feeling very confident in their relationship, many turn sour for one reason or another. About one in four marriages end up in divorce, so don't feel alone if your "happily ever after" isn't working out anymore. If you are stuck in a trough marriage, divorce could help give you a new lease on life again. Here are some positive you could look forward to after the initial sadness wears off.
You find hope for the future again.
When you are stuck in a lousy marriage, whether you simply don't connect, or there is a history of abuse, getting out of that relationship will allow you to look forward again with hope. Staying in a bad marriage will leave you feeling trapped and like you can't dictate how your future will go. Divorce will give you a new lease on life. You'll start feeling that you can control who you want to be, what you want to do, and how you want to move forward.
You have a new opportunity to meet the right one.
Just because your marriage failed doesn't mean that there isn't hope for finding someone better. You will have a lot of experience under your belt to know precisely the type of person you want to date and live the rest of your life with. Some studies have found that people who remarry are less likely to get divorced a second time. This is because you know yourself better, and you are sure of what you are looking for.
You have time for personal growth.
When is the last time you worked on improving yourself? With kids and a marriage, it can be overwhelming trying to get any "me' time in. It only gets worse when you are in a lousy marriage because you start to feel that you have lost yourself completely. Getting a divorce opens the door for you to reconnect with old hobbies, goals, and dreams because you do not have someone holding you back. You can redirect your energy back into yourself, rather than a bad relationship.
You will be happier than if you stayed in a bad marriage.
When you first get a divorce, it might seem like your world is ending and crashing. You might be hard on yourself and feel guilty that you could not save your marriage. These feelings, if processed correctly, will only be temporary. Studies have found that men and women feel happier in the years after a marriage ends. They do not have to put energy into something that no longer serves them, and instead get to do the things that make them happy.
Your health may improve.
Our mental health can have a significant impact on our physical health. Those who are in bad marriages are likely to suffer from physical issues too. Some studies have found that living in a hostile home environment can be just as damaging as drinking too much or chronic stress. Furthermore, your outward appearance may start changing for the better. Those who go through divorces are more likely to start working out and eating better because they have more time to focus on themselves. This improves overall self-confidence and well-being.
You become a better role model for your kids.
Many couples stay together because they are afraid of what the divorce would do to their kids. However, the worst thing for your children is to grow up in a hostile home environment and seeing you unhappy all the time. Children that grow up with parents who do not like each other will likely seek out and emulate similar traits in their relationships as they get older because they model what they see. Your children's lives will get better when they see you start taking steps to better yourself. They also will learn that self-worth is essential.
You will be given the gift of solitude.
After a divorce, you will likely experience feelings of loneliness, but those feelings are different from solitude. Solitude can be a time you use for yourself to relax, unwind, and connect with who you are. Solitude allows you mental freedom, the ability to be spontaneous, time to journal and reflect, and space to forgive yourself. This time is incredibly important after a divorce to work and process your feelings.
You grow closer to friends and family.
After a divorce, you will need to build up a robust support system. You will be amazed at how many of your friends and family will be there to help you get through this difficult time. It might even afford you the opportunity to realize who is not actually in your corner, so you can focus on the people who do matter. As you work through the pain, you will build deeper and more meaningful relationships with people you love.
Divorce is never easy, but it is a chance to start over and get a new start in life. Staying in a bad marriage because you are scared, complacent, or tired will not do you any favors in the long run. For the health of yourself, get out of the marriage if it is no longer serving you. You will be happier because of it.