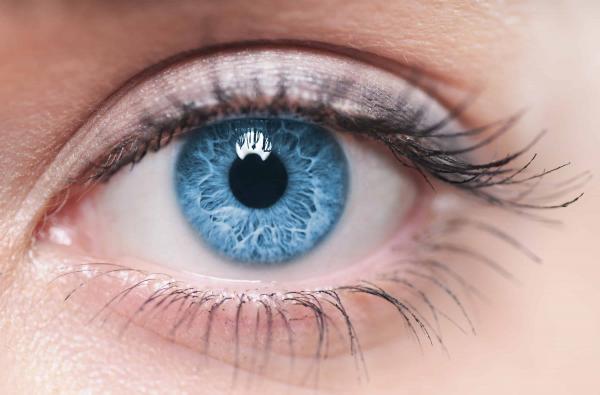 Have you ever thought that the love of your life should be someone very close to you, someone so close in fact, you see them every day when you look in the mirror?
If you are thinking to yourself, "Me?! I am the love of my life?" then you would be correct.
Even though you may be a little confused, loving yourself is one of the most important things you could do for many reasons. For many of us, however, this can seem like a daunting task, especially because we have an up-close view of all our flaws and faults.
But there is a way to learn to overcome that self-loathing for all those personal imperfections, and in turn and with time come to love yourself for who you are.
1. Accept the things you can't change
Honestly, most bad habits or qualities that you have a problem with in yourself can be adjusted or changed with time. However, there are things about ourselves that no matter how hard we try, are always going to be there and are what makes us, us.
Trying to change these permanent aspects of yourself will not only lead to frustration and exasperation, but also to self-loathing. Learning to accept those things will help to get closer to truly loving yourself.
This life lesson can also be applied to every other aspect of your life, and soon those qualities of yourself you had a problem with will fade away.
2. Be grateful
Having a grateful heart can be a cure for many things, but especially for self-loathing.
If we can walk, talk, eat and sleep, we already have so much to be grateful for. Take time each day to remind yourself of the things you are grateful to have, and make sure to include things about yourself you are grateful for.
If you find this difficult, start a gratitude journal. Sometimes writing it down can help you to think of more things, and help you to remember them as well.
3. Make yourself a priority
Sometimes the culprit of not feeling self-love is simply not dedicating enough time to yourself. If you were in a relationship and never spent any time with that person or never made him or her a priority, do you think that relationship would last? Probably not.
This means if you want a healthy and loving relationship with yourself you need to dedicate time and energy to yourself. Spend some time alone, take a nap, pamper yourself, get enough food and enough hours of sleep. These self-care practices will lead to a sound mind and a sound heart.
4. Be real
Pretending to be someone you aren't takes a lot of energy and can block the ability to love who you truly are. Being the real you can open yourself up to genuine love and connection with others as well as yourself. Try to be authentic in all you do and don't change yourself to please others.
Being real can seem difficult at first, but the more you do it the more you will come to appreciate others who do the same thing, and your life will become more authentic. This realness can help you to love and appreciate yourself.
5. Have fun
Having fun is a great way to learn to love ourselves. After all, who doesn't love a person having fun?
Sometimes, we really can take ourselves too seriously, and allowing ourselves to have a little fun can help us to get out of our heads and take a load off.
Do something you enjoy and do it with people you enjoy. Over time, you may even find that the person you most enjoy doing your favorite fun activities with is you.
6. Treat yourself
You obviously don't want to go overboard with this, but at the same time, treating yourself is a great way to feel the love.
If you know you've accomplished something or know you need a little pick-me-up, treat yourself to something you love or enjoy. Once again, it goes back to the question of if someone you love needed to be rewarded, wouldn't you want to reward them?
7. Believe in yourself
If you believe, anything is possible.That goes for believing yourself, and all the things you can accomplish.
But it also includes loving yourself. So if you believe you love yourself, eventually you will!
8. Give back
Focusing on yourself is necessary and important, but as necessary and important as it is, giving to others is essential too. When you give back to those you love, the community, and anyone else who is in need of your love and help, it gives you happiness and satisfaction.
This happiness and satisfaction will lead to appreciating all that you have to offer the world, and have love for it. Coming to love yourself for who you are is a journey worth taking, and one that is not as difficult as it seems.
Although you may not like yourself right now, following these steps can take that dislike to love.
Loving yourself and loving others is one of the most important things you can do, and ZipHub is here to help. ZipHub is a search engine that helps you to give back to your favorite charities or group with every purchase, making your daily purchases mean so much more. Sign up today to start giving back!