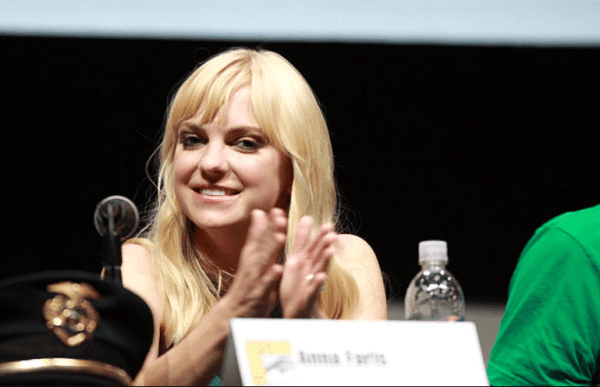 Anna Faris recently gave an update on her relationship with her ex-husband Chris Pratt five years after the couple got divorced. The couple was married for eight years. According to Farris, the two are getting closer, and she appreciates that.
Pratt married Katherine Schwarzenegger in 2019, and they have two children. In 2021, Faris eloped with Michael Barrett, a cinematographer. Faris and Pratt share a son named Jack. Faris also said that the families wouldn't spend Thanksgiving together this year, but she's hopeful they'll be able to celebrate future holidays together.
Faris explained, "I'm happy with that element, and it feels just much easier now that time has passed. It feels really good to not live with that internal churning of unpleasantness." Faris also went out of her way to compliment Schwarzenegger, telling People Magazine that she's "just on top of it." Faris added that she loves how Schwarzenegger is with Jack and appreciates Pratt and Schwarzenegger's support.
She said, "They're protective of me, and I want to be very protective of them." In 2019, Faris discussed the idea of spending the holidays with Pratt one year after their divorce. While on an appearance on Hollywood divorce attorney Laura Wasser's podcast, "Divorce Sucks," Faris said, "Our goal was to have group Thanksgiving dinners together and to be at that place. Do we do that sooner or later? Grudge-holding is not something that Chris and I do."
Faris continued, "So we wanted to make sure, of course, that Jack was happy but that we were happy and supportive of each other and that we could have this fantasy idea of, do we all spend Christmas together? Do we all vacation together?" she asked. "How do we make sure that everybody that we love feels safe and that we also respect the love we have for each other?"
She added that the two approached their split with love and kindness. Nine months after the couple's divorce, Chris Pratt told Entertainment Weekly, "divorce sucks." Pratt continued, But at the end of the day, we've got a great kid who's got two parents who love him very much. And we're finding a way to navigate this while still remaining friends and still being kind to one another. It's not ideal, but yeah, I think both of us are actually probably doing better."
Deciding to get divorced isn't an easy choice for any couple. Most couples spend their time hating and resenting each other, questioning why they got married in the first place. However, it's excellent that Faris and Pratt are mature enough to maintain a stable relationship, especially for the sake of their son Jack. Though they may not spend Thanksgiving together this year, this couple has other opportunities to spend holidays as a blended family.