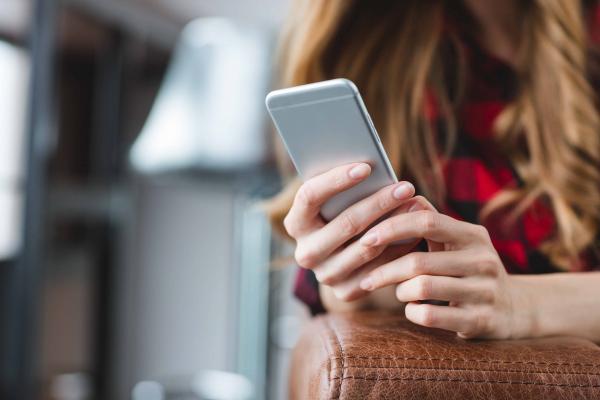 If you're an introvert, Tinder is probably not the online dating platform you should rely on. While swiping left or right has become a trendy catchphrase, it isn't necessarily the key to finding a solid lifelong match. In fact, according to Fast Company's analysis of Tinder's algorithms, your Tinder ranking depends on how many people already swiped right for you. Depending on your likability, Tinder will serve people with similar scores to each other more often – assuming those people whom the crowd had similar opinions of would be in a desirable tier.
All that to say, there are other fish in the sea. Before you get discouraged with your Tinder experience, let's take a look at the other online dating platforms those fish are swimming in:
The popular dating website launched in 1995, serves millions of singles in 24 countries. According to their website, every year, hundreds of thousands of people find love on their platform. Match existed before mobile apps were a thing and their success has expanded and evolved onto an accessible app. Match puts users in control of their life, meaning that special someone is literally a click away and can easily be identified.
Do you have a circle of friends that you trust with your life? If you said yes, Chorus might be the perfect dating app for you. If you're exhausted from the stress of finding the one, let your friends do it for you. Create a chorus profile and select a "chorus" of loved ones who will find a great match for you on your behalf. Obviously, the app is a throwback version of the days when friends fixed each other up. That pastime is no longer lost.
Chorus also features Date Roulette, where you're paired with potential matches for five-minute video chat intervals. Think speed dating but without leaving the house.
This dating app is designed to create meaningful connections among users. Instead of being able to swipe limitlessly, the app releases what they refer to as "fresh bagels" every day at noon. The limited number of options is supposed to encourage more discernment than a traditional dating app. Coffee Meets Bagel also encourages conversation with casual icebreaker prompts for users to initiate meaningful interactions.
Do you love music? Is music a big part of your life? Do you love a good mixtape? If so, Tastebuds is a great dating app to try. The app allows you to match with people based on your musical interests and exchange songs with them. Bonding over your love for an artist or a special song can ignite sparks and be the springboard for great conversation. Tastebuds helps people feel comfortable and create a conversation with a lot of heavy lifting.
Hinge's tagline is "the dating app that's designed to be deleted." The app has over 5 million users. Profiles include interesting questions that help users find common interests, and the interface is more in-depth than other dating appts, limiting users to a 240-character bio. The app will check to find out if you've met your match and give you a nudge to follow up on potential connections through various algorithms.
Facebook Dating has a huge pool of users because millions of Facebook subscribers across the world, so there are many options, and the dating app does not factor in your existing friends into your dating mix. If you're interested in trying out Facebook Dating, you simply opt-in and set your profile to get started with the Facebook app. However, if you are interested in someone on your friend list, you can use the Secret Crush feature on the app to drop a hint. The app will use your location coordinates to find someone in your local area.
If swiping is just not your thing, we get it and think you should check out Ship. To alleviate the stress of dating and get feedback you trust, the dating app allows you to enlist friends to choose potential matches for you. To make things less complicated, there is a group messaging feature in the app so you and your friends can discuss the potential matches in great detail. Ship is a great way to get feedback from your trusted friends, no matter where they are.
If you enjoy online gaming, XO could be a great dating app to try. Instead of wasting your energy on cultivating the perfect pickup line, you can play games with your matches. The games are harmless. For example, Two Truths and a Lie are the most popular games, and other games involve answering random questions to help duos become better acquainted. XO is a fun way to kick off a potential date.
Every online dating app is unique and caters to a wide range of people. If you're sincerely looking to be matched with your future spouse, avoid apps like Tinder and lean towards paid apps because they appeal to a more mature and committed audience.
Don't get discouraged if it takes a couple of connections to find someone worth meeting in person. Online dating is hard, but once you find the one you were meant to be, you'll agree that the work was worth it!