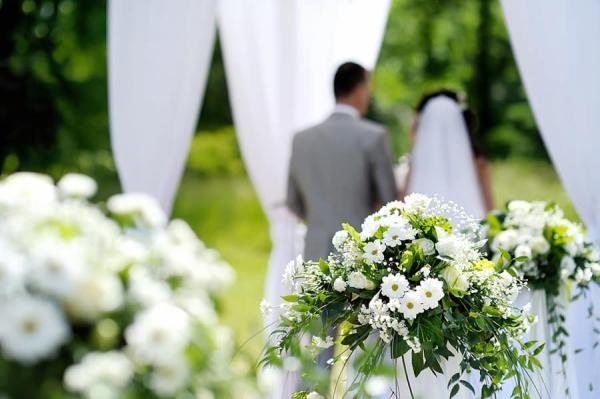 How to create a wedding checklist
You're engaged! Congratulations! This is such an exciting time in your life but can be stressful too. Unless you're a wedding planner, most likely you have not planned a wedding before. You have so many thoughts racing through your mind from the wedding cake to the perfect wedding dress.
To stay organized, create a wedding checklist that organizes your thoughts and outlines the tasks you need to do on any given day. This list will help you keep track of important dates, times, and to-do items as you prepare for your special day.
The ultimate wedding checklist
To create a thorough and complete wedding checklist, you need to consider everything that needs to get done from now until your wedding day. You'll also want to consider your personal time-line and budget. Find or purchase an organized binder you can use to place your wedding checklist, receipts, and contracts, etc. You may also choose to manage your lists on your computer. To get started, download wedding checklists from wedding sites that offer them for free such as:
Once you download the best wedding plan for you, customize a wedding checklist to fit your needs. Here are some tips to make the process easy.
Organize your timeline
The first step is to organize a timeline of events. This will outline the various activities taking place from now until the wedding day.
Create your first wedding checklist on a physical calendar, and then transfer the information to your computer.

Place the wedding day at the end of the timeline and then backtrack to the current day.

Select a date for a wedding shower, rehearsal dinner, dates to meet with vendors, and other important dates along the way.

Note when payments for various purchases need to be made.
Create a to do List
Next, create a to-do list of all of the activities you need to handle in preparation for this day. As you customize your wedding checklist be sure to consider all the details including:
religious activities you need to take part in

booking recreational halls and wedding venues

photographers

flowers

invitations

wedding party members

wedding cake designers

caterers

wedding planners
The list can become extensive, so remember to only include the items that are important to you.
Stay Organized
Keep a baggy or separate wallet in your purse for receipts and vendor's written quotes as you shop. At the end of each day transfer any important information, such as amounts and due dates, onto your wedding checklist and keep documents in your wedding binder.
Wedding day timeline
The final step to creating an ultimate wedding checklist is to organize the day-of-timeline, sometimes called a wedding day itinerary.
Start from the time of the actual wedding and work your way back with all the necessary activities such as styling your hair, makeup, photographs, breakfast, decorating, etc.
Then work your way forward from the wedding time through the allotted time for items during your wedding reception such as first dance, cake cutting, and clean-up. Allow extra time for each item.
The key to planning a successful wedding is to stay organized.