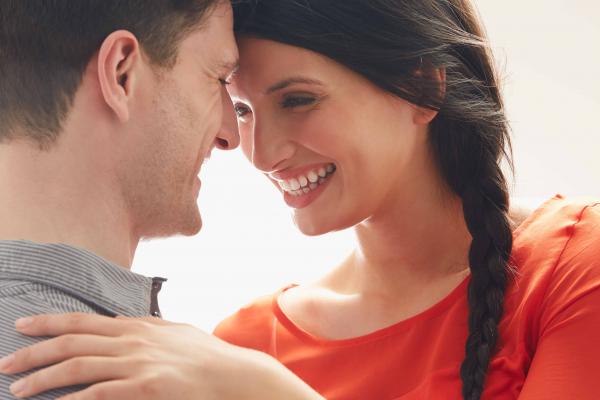 When you hear the word intimacy, your mind probably jumps straight to sex. While associating intimacy with sex isn't wrong, the term intimacy has a deeper meaning when it comes to an established relationship.
Intimacy in a relationship is a feeling of being close and emotionally connected, and supported. It means sharing a whole range of thoughts, feelings and experiences that we have as human beings. Having an intimate connection with your partner or spouse signifies your relationship's depth and reflects a strong physical and emotional relationship foundation.
Valentine's Day is a great day to show your partner or spouse how much they mean to you by having an intimate day together. In case you are out of celebratory ideas, we got you.
Have a picnic.
Indoors or outdoors, it is your choice. Grab a blanket and pick a location.
Create a Valentine's Day-themed charcuterie board with nuts, berries, crackers, cheese and, of course, chocolate. If you are pressed for time, consider grabbing pre-made items at your local grocery store or your favorite restaurant.
A picnic is a low-key way you can have a conversation with your loved one and not be interrupted by the noise of the people in a restaurant. Also, picnics are probably not your normal way of sharing a meal or eating a treat, so the change of scenery will be a nice way to connect as a couple.
Stay in and watch a movie.
Netflix and chill can be blissful after a long-week or hectic workday. Ask your spouse or partner if there is a movie they've wanted to see. If you can't agree on just one film, go for a double take and pick two flicks you're both interested in.
Grab a cozy blanket and pop some popcorn. If popcorn isn't your thing, consider making a cheese board with all of the fixings and splurge on a bottle of wine.
Watching a movie together at home is a great excuse to cuddle up and be together on Valentine's Day.
Make dinner together.
Dinner can feel like a chore most days but making a meal together as a couple can be therapeutic and very satisfying. Try cooking a recipe you've never made before. If cooking isn't a strong suit, consider ordering a meal box that includes a recipe card, instructions, and all of the ingredients. If you're pressed for time, check your local grocery store. Many grocery chains have assembled meal prep boxes and have them available for purchase in the meat section (of the store).
Take turns prepping the ingredients and reading the recipe instructions. Make it fun by sharing a bottle of wine, a delicious appetizer, or turning your favorite playlist on. Light some candles to create a moodier ambiance.
Get outdoors.
If you are an outdoorsy couple, make plans to take a hike on a new trail, go fishing, go bird watching, or cycle on a new path. If the great outdoors is not necessarily your thing, you can still venture outdoors to hit golf balls at a local driving range, play mini-golf, or sit together on the beach.
Berkley scientists have found evidence that being in nature has a profound impact on our brains and our behavior, helping us reduce anxiety, brooding, and stress, and increase our attention capacity, creativity, and ability to connect with other people. Getting outdoors can be a great way to spend an intimate day together.
Create an at-home spa.
If you're a couple that likes to be pampered, consider creating a home spa. You can create a pickup order at your local Target or Ulta and get all of the items you'll need. Purchase the things you'll need for a relaxing bath and/or foot spa, grab an exfoliant or moisturizing face mask, and look at other fun things you wouldn't normally purchase and try them together.
Make it fun by putting on a movie, music, or even making a snack. If everyone is available, make it a day of spa treatment and enjoy the time together.
Create a fire.
Sometimes an evening by the fire together is exactly what a couple needs. Start a fire, grab a cozy blanket and invest in some snuggle time together. If you're feeling adventurous, splurge and make s'mores. If you agree to have s'mores, jazz them up. Opt for Reese's Cups, cocoa filled marshmallows, or add freezer dried strawberries to your s'mores stack.
Valentine's Day doesn't need to be complicated or extravagant. Sometimes time alone together is exactly what you need to build the intimacy factor in your relationship.
Take an online class together.
Enroll in an online class together as a couple. With so many companies relying on video technology to interact with customers, there are a plethora of classes available. A few that come to mind are DIY project tutorials, cooking or baking classes, dancing lessons, or even fencing classes. The options are endless, and choosing one can be a great way to bond as a couple.
Valentine's Day doesn't need to be fancy or extravagant. In most cases, the most memorable memories we make are the ones that involve the simple things and the ones we love the most. So, this Valentine's Day, opt for a more meaningful way to show your partner or spouse how much you love them. By doing so, you'll continue to grow your intimacy and strengthen your relationship foundation.