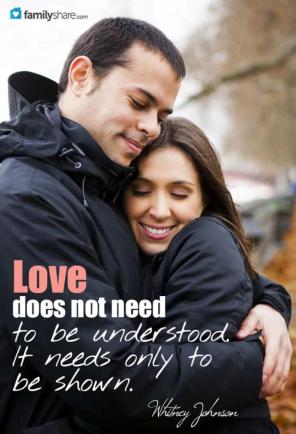 Most wives love romantic gestures such as a surprise rose on any given day, a date night, a Valentine's Day card expressing how much she is loved, a sweet call during the middle of the day and public affection like a kiss on the head, holding hands or cuddling. But chances are husbands are not as much into the romantic gestures. My husband enjoys hearing, "I love you," and loves receiving a sweet birthday card, but I am aware he likes much more practical things.
What is romantic for a woman may not necessarily be romantic for a man. Therefore, you should pay extra attention to what makes your husband happy - besides having you in his life of course. Perhaps he enjoys attending classic car shows, motorcycle conventions, sports events, fixing cars, fishing, camping or spending a couple of hours with friends he has not seen in years. What greater appreciation is there for your husband than showing him these kinds of gestures of love?
Here are eight possible ways to express love for your husband:
Support his hobbies
You may not necessarily enjoy the types of hobbies your husband is into such as cars, sports and collectibles. But it doesn't mean you cannot support his interests. Encourage him to frequent sports events or car shows. Maybe attend the events or outings with him.
Surprise him
It doesn't have to be his birthday or a specific holiday. Randomly surprise him by purchasing baseball tickets, buying one of his favorite toys or something he desires but cannot afford at the moment.
Be a good listener
Your husband had a rough day at work and begins to express his frustrations. Do not turn a deaf ear. Listen carefully to what he has to say and engage in conversation. Show him you are interested in his well-being.
Write him a love note
Leave a sweet message in your husband's briefcase, under his pillow or mail him a romantic card. Don't email a love note because it seems almost impersonal and lazy.
Plan a romantic night or getaway
Secretly plan a night on the town or a getaway to one of your husband's favorite vacation spots.
Be affectionate
Grab his hand in the supermarket line or randomly kiss him when he's working around the house. Do not shy away from showing your husband some affection.
Thank him
Husbands do a lot for their wives and children without hearing a thank you all the time. Even though your husband may be expected to do certain things, never forget to thank him. Let him hear how appreciative you are for what he does.
Plan a boy's night out
Choose one of your husband's favorite pastimes with his closest friends and organize an evening just for them. It may do your husband some good to spend a few hours with his friends chatting and doing guy stuff.
It's wonderful to shower your husband with love through actions. By showing your husband how much you love him, he will definitely get a sense of appreciation and understand how much he means to you.