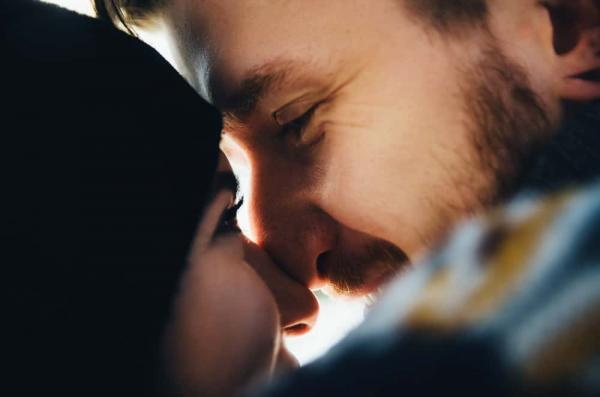 All marriages are different, but there are several things all successful relationships have in common. If your marriage includes these 10 things, it will undoubtedly succeed in the long run.
1. Mutual respect
You've probably heard the phrase "who wears the pants in the relationship?" While it's totally fine if one partner has a more dominant personality, one spouse should never feel "above" or "below" the other. If you and your spouse both respect each other and consider yourselves equals, you've got a fantastic future ahead.
2. Fun
Yes, marriage can be hard, strenuous, frustrating, etc., but it should also be fun! If you and your spouse can kick back and laugh together, your relationship is headed in the right direction.
3. Acceptance of the mess in the sink
In other words, there will be a lot of little imperfect things that happen in your married life together (like dishes left in the sink for the weekend, flat tires and broken air conditioners). But if the two of you don't let the small (or big) road bumps hurt your relationship, you've got a healthy partnership.
4. Open communication
It's common knowledge that good communication skills are vital in marriage, but what exactly are those "skills?" Well, the first and simplest aspect of good communication is being open with each other. Get rid of any passive aggressive behavior and stop putting up "communication walls". The more open you are, the better your relationship will be.
5. Service
Nope, not spending time in the kitchen volunteering or donating money to charity. While those types of service are good, spouses should also be looking for small ways every day to serve each other, like letting your honey sleep in, bringing home a little gift or doing a chore on their to-do list. If you and your sweetheart serve each other frequently, you marriage is in great shape.
6. Trust
Trust is so important to a strong, healthy relationship. Any doubt or distrust in each other plants a rotten seed in your marriage that only grows into jealousy, bitterness and distrust. Never do anything that would cause your spouse to not trust you.
If you start to doubt your spouse, talk things out until your trust is reestablished. If the two of you trust each other 100 percent, your marriage is terrific.
7. Priorities in the right order
Your spouse should come first, period. No matter what, it's vital to prioritize your spouse over work, friends, other family, school and hobbies. When you both prioritize your relationship over others, married life is superb.
8. Acceptance of each other
Unfortunately, many people go into marriage thinking, "I'll be able to change this aspect about them after we're married." Instead of trying to change you darling's flaws, it's best to unconditionally love your spouse. When you and your spouse accept each other completely, your marriage will be unshakable.
9. Gratitude
If your spouse is grateful for you each and every day, they're a keeper. To make a marriage the best it can be, partners should have the mindset that they're very fortunate to be married to each other. If your sweetheart says they feel so lucky to have you, this marriage of yours will last for years.
10. Unshakable love
Through the ups and downs of married life, partners should hold on to their love for each other firmly. If you and your sweetheart share unshakable love, your marriage will succeed without a doubt.
If your relationship currently doesn't have these attributes, don't worry. You and your spouse just need to improve in a few areas and find how you can incorporate these 10 things before having a marriage that will be around forever.