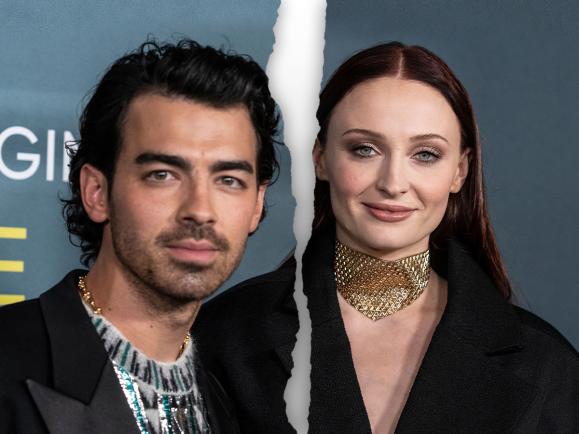 Joe Jonas and Sophie Turner's marriage has sadly come to an end after four years of marriage. In recent weeks, rumors swirled about the pair as they were both seen without their wedding rings on, and the rumors were confirmed when Jonas filed for divorce from Turner. The Jonas Brothers singer, 34, filed the divorce in Miami for a dissolution of marriage from the actress, 27. The filing claims "the marriage between the parties is irretrievably broken." The pair released a statement regarding their marriage saying, "After four wonderful years of marriage we have mutually decided to amicably end our marriage." They continue, "There are many speculative narratives as to why but, truly this is a united decision and we sincerely hope that everyone can respect our wishes for privacy for us and our children." Jonas and Turner share two daughters, ages one and three.
According to the court documents obtained by TMZ, the children have been primarily staying with Joe in Miami and "other locations throughout the United States" as he and his brothers tour the country. The court documents also reveal that Joe wants a judge to establish a parenting plan between him and Sophie for "frequent and continuing contact with both parties." In regards to child support, Joe states in the documents that both parents can pay to support their children, and that they should be required to do so. As for why Joe filed for a divorce, a source close to the couple told TMZ that, "She likes to party, he likes to stay at home. They have very different lifestyles."
The musician and former "Game of Thrones" actress began dating in 2017 and got engaged a year later. The pair tied the knot for the first time in a last-minute Las Vegas wedding on May 1, 2019, sealing the deal with ring pop wedding rings. The next month, Jonas and Turner flew to France to hold an official ceremony at Le Château de Tourreau where their close friends and family attended. In July 2020, they welcomed their first child, Willa, and not long after, baby number two arrived. Last summer, Jonas opened up about fatherhood in an interview with People. "It's such an amazing part of life," said the singer. "It's been amazing to be a dad and to learn every day more about myself and what that's like," Jonas continued, adding that he was "very much looking forward to the future on all things."