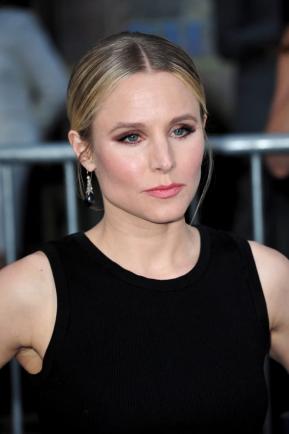 Marriage takes a lot of hard work, love, forgiveness, understanding and time. Relationships need to be nurtured if you want them to flourish.
If we look to Hollywood, we don't have many solid examples of healthy marriages, but some do survive the rigorous and demanding lifestyle.
Kristen Bell and Dax Shepard manage to keep their marriage healthy by being proactive with their relationship.
Committment and respect
Bell stated, "It is not easy to work around another human being, but if you commit to it, you can pretty much permanently respect that person, but then it doesn't really matter if you disagree because you still respect that person."
Committment is huge because it means you both refuse to give up. That takes work and perseverance. Add respect to that and it makes it easier. Respect changes the face of would-be ugly arguments. Marriage does not mean you will always agree, but you can understand each other's view points and have respect.
Avoid contempt
When you have contempt for someone, this means you think you are somehow "above" or better than them. This thinking leads to terrible results, especially in a marriage.
"It's all about contempt. Never roll your eyes at someone," Bell told Us. "You might as well break up right then because its contempt. I'm telling you - I disagree with him on almost everything, but I have intense respect for his critical thinking skills and the fact that we were raised differently. I always see his point. I do not and will not ever have contempt for him."
You can disagree and still have respect without engaging in "I'm right, you're wrong" type of behaviors.
Resolve conflicts
Arguments will happen — even in front of children. But, we can resolve fights in a healthy way and it's important for kids to see that take place.
Bell discussed that after she and Shepard argue, they will apologize and be understanding of each other's mistakes in front of their two children. It's not only important to forgive and apologize, but letting your children see how you come back together after disagreeing is important; it's how they learn to do the same with others.
If you want a healthy marriage, you have to work at it. It takes both partners giving 100 percent to the relationship. Beyond what Bell stated, other helpful tips for a strong marriage are:
Keep dating each other at least monthly without your kids

Pray or meditate as a couple

Look for and compliment your spouse on positive traits or actions

Communicate openly

Don't forget the importance of intimacy

Love your spouse fiercely

Forgive and don't rehash old arguments

Remember what made you fall in love in the first place
If your marriage is struggling, get back on track with these tips. In some cases, it might be best to speak with a marriage counselor or other professional to help you and your spouse sort through more difficult issues. Regardless, as you both work hard to improve your marriage, it will become more healthy, stronger and happier.