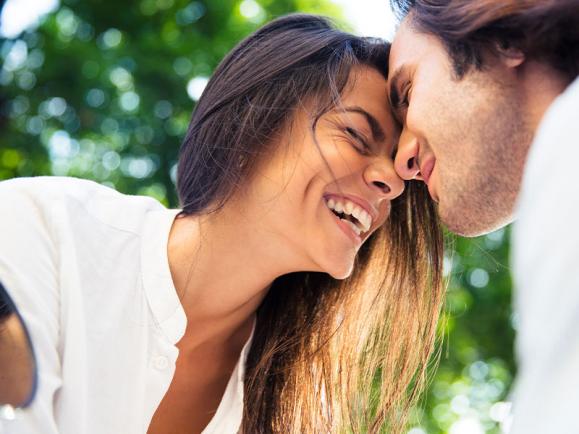 We were born with an innate ability to love. When we begin to open our hearts to love, we experience connection, compassion, kindness, and romance, among other things. Ultimately, love allows us to relate to one another. Few things feel better than the love we experience with our partners. Whether your relationship is in a strong place or a weak place, it's essential to think about your love. Doing this will not only boost your relationship but remind the two of you that love is always there. No matter the circumstances, true love never leaves. Here are nine short love quotes that will re-energize your relationship.
"The best and most beautiful things in the world cannot be seen or even heard, but must be felt with the heart."-Helen Keller
Hellen Keller perfectly describes love in this quote. You can truly feel this quote with your heart. There is no stronger emotion that we will experience in our lifetimes. Experts say that romantic love is one of the most powerful emotions a person can have. We are wired this way.
"Love is composed of a single soul inhabiting two bodies."-Aristotle
Some believe that love is sharing your soul. The soul isn't something that we can see. It's tucked away. There are times when it is daring enough to show the pain it has experienced over time. The only person that we can allow access to that sacred part of ourselves is the person that we love. To truly love, we must reach the soul. Therefore, it's so important that we are conscious of who we're choosing to invite into our hearts. Protect your soul from those who will hurt you. The person we share our soul with should be someone who makes us stronger.
"You know you're in love when you can't fall asleep because reality is finally better than your dreams."-Dr. Seuss
If you've ever experienced true love's powerful emotion, you'll understand what Dr. Suess was saying too well. Being in love is tiring, but it is also exhilarating. It's almost like you're in a fog. Love is sleepless nights. It makes you forget things and experience things you never thought you could. Thinking about it in this way may make you wonder if love is worth the hours of sleep you missed. Who wants to ruin a restful life? This is the funny thing about love. When you finally find that person you want to spend the rest of your life with, there is no feeling you want to experience more.
"Have enough courage to trust love one more time and always one more time."-Maya Angelou
When someone has hurt us, it's easy to replay the pain repeatedly. It's hard to experience pain, and it's even harder to relive it. The idea of letting someone back in after you've experienced a great deal of pain is difficult. Yet, the truth is we all need someone to love. Someone who we can let in, who we can be incredibly open with. This is someone who can enter our soul and listen to our hearts so that no other person can. Have the courage to let someone in again.
"Love alone can rekindle life."-Henri Frederic Amiel
As this quote suggests, love is such a powerful emotion that it can rekindle life. The trauma and pain of a bad relationship can go away when you begin to experience love again. How incredible is that? Yes, the idea of falling in love again may be scary, but when you choose it, you will begin to encounter life in a whole new way.
"Love doesn't make the world go around. Love is what makes the ride worthwhile."-Fraklin P. Jones
It's hard to think about life without love existing. Love is like a roller coaster. Love has its ups and downs, but it is thrilling. We are invigorated by it. When we find the right person we want to spend the rest of our lives with, they truly make the ride worthwhile.
"Love is something eternal; the aspect may change, but not the essence."-Vincent Van Gogh
Love never goes away. It will present itself in our lives in different ways, whether that's how we connect with strangers or with loved ones. Love will also look different depending on the relationships that we're in. Yet, the essence of love remains the same. True love is rare, eternal, and enduring.
"There is no challenge strong enough to destroy your marriage as long as you are both willing to stop fighting against each other, and start fighting for each other. "-Dave Willis
Nobody said that love was easy. It will have its share of challenges and setbacks. There will be times when you feel like giving up. If you're not up for the challenge, you may not be ready to fully love yet. When issues do arise, you have to be willing to fight for each other. Doing this shows the strength of your relationship and love for each other.
"To get the full value of joy, you must have someone to divide it with."-Mark Twain
The interesting thing about love is that it can't be experienced alone. Love is a partnership that requires work daily, and it's entirely worth the effort that we put into it. We can experience that depths of joy when we find the right person to love.
If you want to rekindle the spark in your relationship, remember the beginning of your relationship with your partner. Think about the reasons you fell in love in the first place. Maybe it was the way they made you laugh or the way they made you feel when they told you they loved you. Allow these short love quotes to inspire your relationship today.