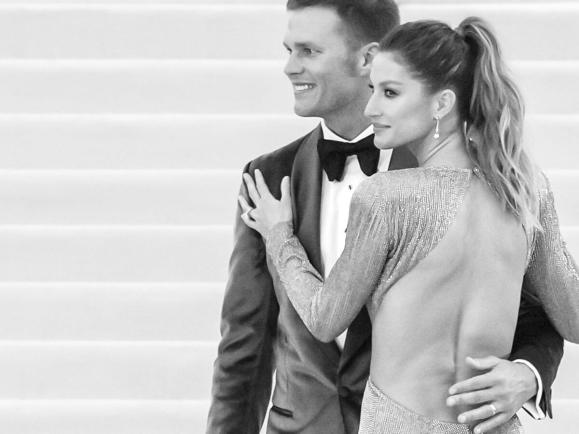 NFL star, Tom Brady and wife, Gisele Bundchen, are reported to be in an epic fight amid the start of the NFL season on Thursday night. It was reported that the supermodel, Bundchen, has left the family compound in Florida for Costa Rica, coming after a series of arguments between Brady and Bundchen, centered around Brady's choice to un-retire from the NFL.
"There's been trouble in the marriage over his decision to un-retire. Gisele has always been the one with the kids. They had agreed he would retire to focus on the family, then he changed his mind," a source told Page Six. 
This news comes after lots of speculation after Brady missed 11 days of training camp for the Tampa Bay Buccaneers in August. When asked about his absence, Brady said, "It's all personal, everyone's got different situations they're dealing with. We all have really unique challenges to our life. I'm 45 year-old man. There's a lot of s–t going on."
Brady has admitted that the couple has had issues in their marriage in the past by telling Howard Stern on his SiriusXM show in 2020, "A couple of years ago, [Bundchen] didn't feel like I was doing my part for the family. She felt like I would play football all season and she would take care of the house," he added. "She wasn't satisfied with our marriage. So I needed to make a change in that. Her point was, 'Well, yeah, of course this works for you. It all works for you. But it doesn't work for me.'"
While Bundchen is in Costa Rica, Brady is said to be taking care of their kids - Benjamin, 14, Vivian, 9, and 15 year-old Jack from Brady's previous relationship with Bridget Moynahan. On Monday, Brady posted a video on Instagram of himself taking Benjamin and Vivian to their first day of school. 
Recently, Brady has admitted that he could be "better" about balancing his career and family life by saying, "During the off-season, my family's got a lot of time. I've enjoyed that," he said. "I can still do a better job of that. It's just constantly trying to be a little bit better each day."
When asked about his six-week retirement, he stated "every decision comes at a cost."