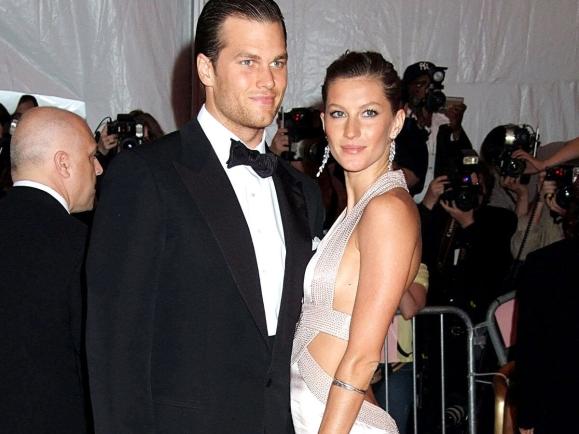 Tom Brady and Gisele Bundchen have been at the center of divorce rumors for weeks, and it has been reported that the couple has allegedly hired divorce attorneys to proceed with their split.
Last month, a source reported that the couple was having "marital issues" which resulted in Bundchen leaving their home in Florida for Costa Rica, although she returned to Florida just days later. It is speculated that a major cause of the issues within their marriage had to do with Brady's choice to continue his NFL career. The seven time Superbowl winner announced in February that he would be retiring from the NFL, only to reverse that statement a week later.
In August, Brady took an 11-day leave of absence from the Buccaneers training camp to "deal with personal things," according to his head coach Todd Bowles. Bundchen has spoken out about her feelings towards Brady continuing his football career in an interview with Elle magazine. "This is a very violent sport, and I have my children and I would like him to be more present," Bundchen told the magazine. "I have definitely had those conversations with him over and over again. But ultimately, I feel that everybody has to make a decision that works for them. He needs to follow his joy, too."
Brady has also recently spoken about this topic on his podcast by saying, "I haven't had a Christmas in 23 years and I haven't had a Thanksgiving in 23 years, I haven't celebrated birthdays with people that I care about that are born from August to late January. And I'm not able to be at funerals and I'm not able to be at weddings," Brady said. "I think there comes a point in your life where you say: 'You know what? I've had my fill and it's enough and time to go on, to move into other parts of life.'"
The pair has been married since 2009 and two children together, Benjamin, 12, and Vivian, 9. Brady also has a third child, 15-year-old Jack from his previous marriage with Bridget Moynahan.