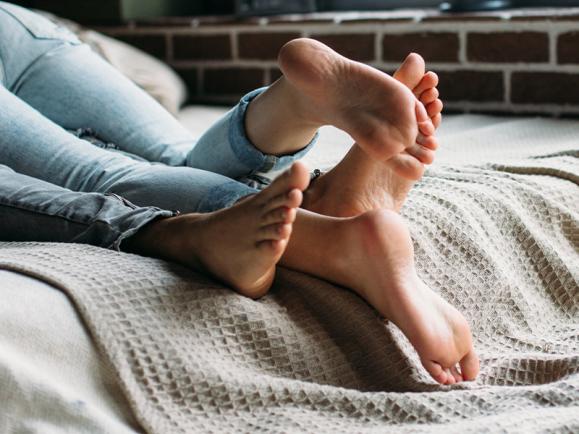 Contrary to the salacious magazine articles in Cosmopolitan and Vogue, sexual satisfaction has less to do with the act of sex and more to with the relationship association. In 1992 scientists Lawrence and Byers published a comprehensive model about human sexual behavior. Their study is known as The Interpersonal Exchange Model of Sexual Satisfaction (IEMSS), which applies the general social exchange dynamics to sexual interactions specifically. The model shows four distinct aspects of the sexual relationship. The four aspects, applicable to men and women, are:
Sexual interactions are more rewarding than they are costly for the individual.
The rewards and costs of sexual activity compare favorably to what the individual expects of the exchange.
There is more perceived equality between the sexual costs and benefits for both partners.
The overall relationship is more satisfying – sexual interactions are part of larger relationship interactions, too.
Nonetheless, sex is significantly more satisfying for partners when the rewards of the sexual experience are maximized, costs are minimized, the exchange meets or exceeds expectations, is equally rewarding for both partners, and the relationship is generally satisfactory.
The IEMSS study filtered the responses from the men and women they studied and evaluated the factors that contribute to a rewarding or costly sexual relationship. Over 90 percent of men and women identified with several similar factors. So, let's dive into what a sexually satisfying relationship looks like based on the majority who participated in the model.
A sexual satisfying relationship has an emotional and physical component. We'll need to breakdown everything into these categories, so there is no overlap.
Emotional Rewards
The level of affection you and your partner express during sex
Sex shouldn't be one-sided. Each partner should engage in the act and be willing to perform. Of course there are some boundaries, but the couple should discuss their likes and dislikes. The sexual experience will be greater if the couple has bonded emotionally. One night stands may seem appealing, but the ongoing emotional development is what makes sex great.
Express enjoyment about the sexual act
Partners should always be honest about what they like and what they don't like. If a partner is not upfront about their sexual likes and/or dislikes, they will not be sexually satisfied. Honest communication during the act of sex will help both partners create a sexually satisfying relationship that will make both partners happy – emotionally and physically. It may seem awkward at first, but being honest is really the best policy.
Talk about sex with your partner
Sex is a very important element in a relationship and just like every relationship, communication is key. Communicating about sex is the first step and ongoing process that creates a strong sexual foundation. While partners are having sex and after they've finished, both partners should candidly discuss what turns them on and what doesn't. Obviously it is important for partners to be sensitive to each other, but it is possible to be open and honest without being hurtful as well.
Full disclosure, the initial conversations will be awkward; however, despite their uncomfortable nature it is important to continue to engage in these sexual conversations. Just like any other aspect of a relationship, communication about sex is important and necessary to have a sexually satisfying relationship.
Physical Rewards
Physical contact is important—not just in the bedroom
Partners should touch, kiss, and hug each other to create and continue their emotional and physical attraction to each other. Chemistry isn't created just in the bedroom. Physical intimacy isn't just sex. It is kissing, hugging, touching each other, holding hands, cuddling, and sitting together.
Being affectionate to each other will build up the sexual connection and make the sexual experience even more enjoyable.
Showing your partner that you're aroused and satisfied
During sex, it is important to show and tell your partner that you're satisfied with the things they are doing. Being honest will show your partner that you're aroused, engaged and will help them identify what you find to be sexually satisfying.
Your sexual relationship with your partner should always be enjoyable. With most things, communication is a must. If you choose to not talk about your sex life with your partner, then you will not be able to convey the things that you want – which will inevitably lead to miscommunication and false preconceived notions.
To be sexually satisfied means being in a mature relationship. Ultimately this looks like discussing what makes you aroused, what you dislike, what you're willing to do, what you're not willing to do, and listening to the same comments from your partner.
Sex is supposed to be a pleasurable experience, not an act that is dreaded or another task on the to-do list. To create a sexually satisfying relationship, be willing to invest your time and efforts with your partner. Nevertheless, relationships constantly need work. Which means your sex life should be a continuous discussion and not a one time conversation.