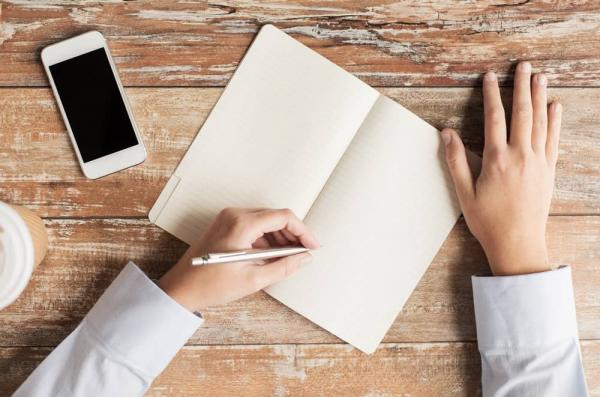 Every day, every person on earth is faced with making choices.
Some decisions are trivial and don't matter much like, "What color should I paint my bathroom?" or, "What should I wear to work today?" Whatever you choose for these types of decisions will pretty much be fine.
But what about the weightier choices, the ones that have lasting consequences? These are the choices that put a lump in your throat. They require much more careful consideration.
Here are a few tips to help you along your choices journey.
1. Define your path
Know what you want in life. This is paramount.
The Cheshire Cat in "Alice In Wonderland" made a great observation when Alice was at a crossroads and asked which way to go. The Cat said, "That depends a good deal on where you want to get to." When Alice responded saying, "I don't much care where," He replied, "Then it doesn't matter which way you go."
It's imperative to know what you want your life to be. Otherwise, you wander aimlessly, accomplishing little of value. The sooner you figure out your path, the better off you'll be and you'll have a much easier time making choices that will lead you in that direction.
2. Make sure the choice fits your value system
If you end up doing something contrary to what you believe inside, you will not be happy.
Write down what your values are; then, make sure your choices do not collide with these. If what you choose to do is in harmony with your values, you have a far greater chance of finding success and happiness.
3. Talk about your options with someone you trust
It helps to talk about your hopes and dreams with someone whose opinion you value, someone you trust.
If you are facing a particular decision, sit down with a person who knows about that very thing. Pick their brain. Ask for their suggestions and insights. This can be enormously helpful as you consider your options.
4. Examine the pros and cons of your choice
Take a piece of paper and draw a line down the middle. On one side list the pros - reasons why making a choice would be a good idea. On the other side write the cons - reasons why making this same choice might be a bad idea.
Be honest with yourself when you do this. It will help clear your mind and lead to a wiser decision.
5. Look for warning signs
As you make your decision, look for warning signs. Sometimes when we want something with all our hearts, we can be blinded by our desires. We don't see the warning signs, and we end up making a wrong choice.
However, with almost all decisions, even big ones, people can start over. Maybe you graduated with a major but now don't like the work it led to. You're not stuck. You can change your mind. Go back for a second degree or look for a job out of that pocket. Try something different.
Few things are ever set in concrete. Even sins can be repented of.
6. Take your time
Don't rush into an important decision. Take the time to study it out. The Internet is full of information. Books in the library are crying out to help you. It will be worth the effort and will lead you to a right choice for you in the end.
7. Follow your gut feelings
Sometimes you get a feeling about something and you can't quite explain it, but you just know it's right for you. Or wrong. Follow those feelings. They are often based on former experiences that taught you something important. Learn from your past experiences. There is a spirit inside each of us that guides us in a certain direction. Don't ignore it.
One woman, who ignored these feelings, admitted she had a strong impression not to marry the man she did. She ended up divorced and vowed to follow her feelings from then on.
8. Seek help from scriptures and religious leaders
Concerning the importance of making right choices, religious leader of The Church of Jesus Christ of Latter-day Saints President Thomas Monson recently told his flock, "If we choose Christ, we will have made the correct choice."
Jesus Christ is our perfect example. Read the Bible and study His life. Learn from Him. Follow His path and you can't go wrong. Likewise, listen to inspired leaders. This may include a visit with your pastor and asking for guidance and advice.
Rely on the wisdom of these divine resources God has given you.
9. Pray about your decision
When you pray about the choices you are making, it opens the way to receive heavenly direction. The scripture from Proverbs 3:5-6 is a guide for all:
"Trust in the Lord with all thine heart; and lean not unto thine own understanding. In all thy ways acknowledge him, and he shall direct thy paths."
10. Don't be afraid to make a decision
If you follow the above nine suggestions, you will be more confident when making important choices in your life. Even if you make mistakes sometimes, you will be closer to knowing what's right for you.
Educator Robert K. Greenleaf said, "On an important decision one rarely has 100% of the information needed for a good decision no matter how much one spends or how long one waits. And, if one waits too long, he has a different problem and has to start all over. This is the terrible dilemma of the hesitant decision maker."
Don't be afraid - make your decision and move forward.