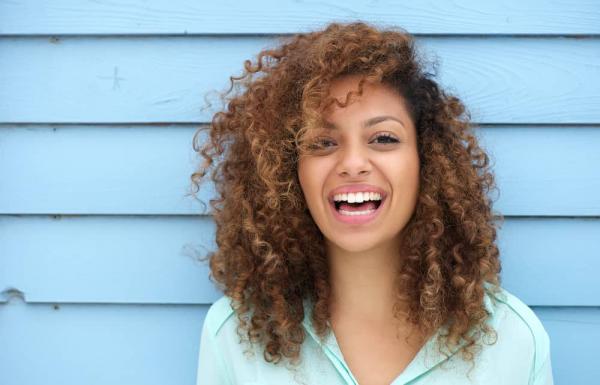 You have somewhere to be with people to see and you look tired-exhausted, even. The thought occurs to you to cancel, but that isn't going to work this time. There has to be something you can do to pull off the perfect game face that won't give you away. No one needs to know you're fighting a cold or haven't had a decent night's sleep all week. You have under an hour to be out the door, so set your mark, get set and go!
1. Music
It's time to get to work, so put on some upbeat music and start feeling the beat!
2. Eye drops
You should keep two kinds in your medicine cabinet: one to take out the redness and (more importantly) one for moisture. Use the redness fighter first, letting the drops work in your closed eyes for several seconds, then add the moisturizing drops. Moisture drops come in a thicker gel form that feel divine in tired eyes.
3. Ice cubes
Get a couple of ice cubes and, holding them one at a time with a paper towel, slowly slide them over your entire already-clean face and neck until they are melted. This will reduce any puffiness or swelling and give your skin a pretty pink glow.
4. Moisturizer
It doesn't matter what kind you use. Just use something. Be generous with it and massage your face and neck lovingly using upward strokes while applying. Look into the mirror-see what a difference there is already? It's a miracle! You don't look so tired anymore!
5. Hot rollers
Bend over at the waist and gently brush your hair. Shake it out. Roll a few (or many) hot rollers at the crown of your head and wherever else you could use a little body and curl.
6. Tinted sunscreen
This is a must in order to prevent aging and skin damage, but it also evens out skin tone without appearing overly made up. Too heavy a hand with the foundation will just make you look more tired. If you need more coverage, add a drop or two of your foundation to your sunscreen, and blend it on the back of your hand before applying. Make sure to blend into your jaw line.
7. Concealer
Dot concealer in a V shape underneath each eye. Lightly dab over any blemishes you might have or around the nose to cover any redness. Let it set for a few minutes, perhaps while you're brushing your hair, then blend with your pinky finger or a moist makeup sponge. You see? We're making real progress now!
8. Eyeliner and mascara
How bold you go with the eyeliner is a matter of personal taste, but every woman looks prettier with some. Go for the winged look if you are skilled in this department; but, if not, just a little light lining along the top lashes will help open up your eyes and give them definition. Curl your lashes for extra lift. Add shadow, and don't skip the mascara. Apply to the top lashes, at the very least, and the bottom if you like.
9. Blush and lipstick
A pop of pretty blush on the apples of your cheeks always helps you feel more alive, and lipstick is the finishing touch. It's probably best to go for a light, natural, neutral shade on a day like today when you're feeling tired. Something with moisture or a little shine will make you feel so much better.
10. Cheerful clothes
Wear an item of clothing that makes you feel pretty or whatever makes you feel cheerful-whether it's something in your favorite color or the blouse that always draws compliments. Comfort is important, but no sweatpants here, ladies! You have pretty things in your closet that aren't that casual, so pull something out and put it on. See how good it looks and how it makes you feel?
11. Gratitude
You did it! You even have time to spare-enough time to stop, take some deep breaths, think happy thoughts and let gratitude enter your heart. Now bend down and stretch your fingertips to the floor, stand up straight, smile in the mirror and go! You look gorgeous!