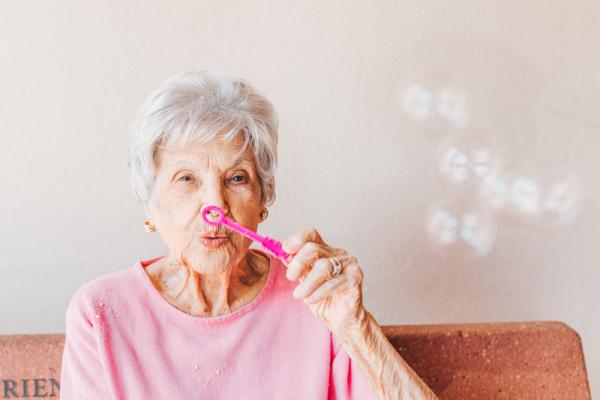 You've spent the majority of your life working. During these years, you've helped raise a family, maybe even become a grandparent. You've devoted a considerable amount of time to others and now has come time for you to retire. There are many things you plan to do in your newly earned free time, and you are more than deserving of the bliss that comes with it. As you start thinking about or plan for retirement, it's essential to be fully prepared for this new way of life.
Retirement signifies a new chapter in life. While many people look forward to the transition from working to a life full of leisure, most people are not aware of the challenges that come with retirement. Take a look at some of the difficulties about retirement that you may not have thought of.
Social security won't cover all of your expenses.
Most people expect to receive pretty hefty social security benefits once they retire, considering all the money that is taken from paychecks throughout the years. The reality is social security isn't designed to be your only source of income during retirement. There are significant misconceptions about the benefit, and many people depend solely on this income to carry them through the years after retirement.
You will also be surprised by how much of the benefit you are actually taking home. Your Social security benefit can be taxed, and 13 states within the United States impose taxes on some or all social security benefits. It's essential to keep this in mind when planning for retirement, especially if you plan to utilize your time to travel or fulfill any bucket lists.
You may eventually live alone.
When you think about how long retirement can last, most people don't realize this can go on for decades. There is a higher chance of you getting to a point where you are living alone. According to the Institute on Aging, nearly one-third of older adults live alone, and that likelihood increases with age. It can be an alarming fact to face, especially if you aren't prepared for it, which most people never are. Loneliness can play a significant part in overall health, and it's a good idea to have or plan to have a support system just in case that becomes an eventual reality. It's important to have people you can rely on emotionally and for real-life help, especially as you age. Cultivating this support network will be vital in maintaining relationships and your overall well-being while living alone.
The amount of free time can become overwhelming.
Retirement means you ultimately have control of every second of every day. That's 24 hours, seven days a week. The thought sounds heavenly for anyone who is newly retired, but no one realizes how quickly it can become overwhelming. A lot of spare time with no plan or schedule can make a person unhappy, and this can affect other areas of their life, such as relationships and health. It's good to put some real thought into developing a plan for your life once you retire. Exploring new hobbies or interests will keep you actively engaged and feeling purposeful in life.
Some retirees end up working again.
Some people may spend 40 plus years with a company, retire, and go right back to working another job. There are many reasons why people do this, and the number of retirees working continues to grow. Some people will face the need for additional income to help with expenses acquired after retirement or to maintain the bills they had prior. Some will go choose to work to pursue other career interests and some will work just to stay active,
Retirees are still paying off student loans.
You could be wrong when you thought you would be able to escape the crushing debt student loans carry in retirement. The Consumer Finance Protection Bureau reports that the number of student loan borrowers 60 and older has increased by at least 20 percent from 2012-2017. So addressing the debt pre-retirement is going to be in your best interest for living a life without the burden of student loans.
Rising healthcare costs.
It is crucial to remember the cost of healthcare while planning for retirement. Ignoring this factor can send you down a road of real financial hardship in retirement, especially if any unforeseen health issues come up. Any individual retiring before the age of 65 would be responsible for securing their health care coverage. This means you are faced with having to shop for affordable health care options and take on the responsibility of paying for it directly. For a lot of retirees, this presents many challenges, but it's an essential thing to have. Many people don't realize that Medicare, which is the federal government program that provides health insurance for seniors, doesn't kick in until the age of 65.
The best way you can stay ahead of these challenges as you prepare for retirement is to plan and save. You must be strategic in your financial planning, and this will require discipline. Starting to save 10 to 15 percent of your annual income as early as possible is an excellent way to ensure security in your golden years. When feasible, it would also be beneficial to boost the percentage up to 20 percent.
It was also found that many retirees are benefiting more from working longer. This means working until the full retirement age. Not only would it allow a person to generate more income for a longer time, but it would also grow social security payments.
Knowing what your expenses and income will be in retirement will be essential in creating your retirement plan. It's also great to start thinking of goals you wish to accomplish during this new chapter of life. Sitting down with a therapist or a financial professional will help you plan effectively for a smooth transition to the beautiful years ahead of you.