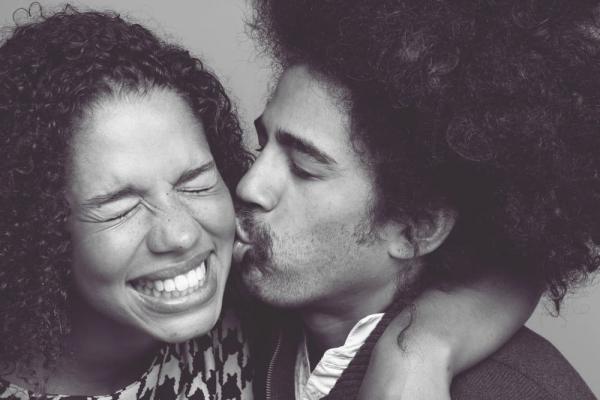 Feeling less than lovable lately? It's not a permanent situation. Follow these seven easy ideas and you'll definitely spread love while becoming more lovable yourself.
Don't complain
A complainer often sucks all the energy and love out of a situation. Everyone has hard things in their lives, and everyone has reasons to complain. When you do need to let off steam, choose carefully whom you vent to, and try not to be negative all the time. Seeing life, even trials, in a more positive light will make you easier to get along with and easier to love.
Listen
I read an interesting quote the other day that made me pause and consider my own listening skills. Stephen R. Covey is quoted as saying, "Most people do not listen with the intent to understand; they listen with the intent to reply." Truly listening to others and striving to empathize with them will help you understand and love others more. In turn, you will become more lovable.
Smile
A well-known adage says "a smile is a light in the window to the soul." You have a beautiful, lovable soul. Let it shine by smiling. When you smile, you open yourself up to conversation, friendship, love or simply a smile in return. My husband says one of the first things he noticed and loved about me was my smile. If you're not a natural smiler, make an effort to smile more. It takes less effort than frowning.
Be friendly
Being friendly goes right along with smiling. I have a friend who is genuinely happy, caring and friendly. Want to know what people say about her when she's not around? I hear, "I just love her." When you are friendly and caring, people will gravitate toward you. Be careful not to be taken advantage of, but find happiness as you interact with friends and strangers.
Give affection
My sweet youngest daughter loves to pepper me with kisses, exclaiming over and over, "I love you, Mommy." I can't help but love her right back. Humans need contact. Even if you didn't grow up giving or receiving a lot of affection, you can become a person who expresses love through hugs and other affection. Many times, an unexpected hug from a friend has made me feel better, and sharing affection with my husband is an important part of our relationship.
Be thoughtful
My daughter asked me to make her a sandwich for her lunch. I decided to make her whole lunch and include a note - even though she's in high school. A friend of mine picked my daughter up from preschool and asked if she could bring some dinner over on a day I was feeling sick and my husband was out of town. Thoughtful gestures like these show love. When I get a sweet or romantic text from my husband, my love for him grows. Find ways to be thoughtful as you show love and you'll get love in return.
Be yourself
Most children are taught from a young age to value their identities and self-worth. Sometimes, as people strive to be well-liked by others, they try to become what they perceive others would like them to be. You are lovable just as you are. Each person has individual traits, talents, quirks and abilities that make him or her unique. Develop your good qualities and remember to be yourself. You are enough.
Many of these ways to be more lovable include showing love to others. Brush up on your kindness and loving skills and you'll find yourself surrounded by people who love you.