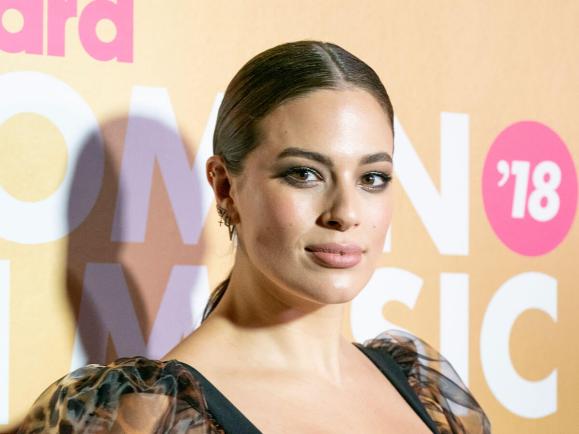 Ashley Graham recently spoke to Chelsea Handler on "The Daily Show" where she responded to people judging her on her decision to stop breastfeeding her twins at five-months-old. "There's this whole thing with people telling you how to feed your child," the supermodel told Handler. "With my first kid, I was like 'I can only breastfeed, this is the right way.' And then I had the twins, and I was like, 'I'm not doing this. Both of you want both of these. This is a lot of work.'" She continued by saying, "I stopped breastfeeding when they were five months and I gave them the best formula that I could find in America … and these little guys are so strong and so happy, so I don't think we should be telling people how they should be feeding their kids."
The mother of three boys, Isaac, 3, and twelve-month-old twins Malachi and Roman, who she shares with husband Justin Ervin, spoke about the impact pregnancy has had on her body. "You get all of these amazing … it's like your body fills up with nutrition and it's like the baby sucks it out of you," she said. "And then the baby comes out, and then all of a sudden, you're fully depleted of everything." She added joking saying, "You get acne, the weight doesn't come off, your boobs go down to here when you're done, I have two bras on currently."
Graham and Ervin have been married for nearly 12 years after they first met at church in an elevator. The pair soon started dating after they met and tied the knot in August 2010.