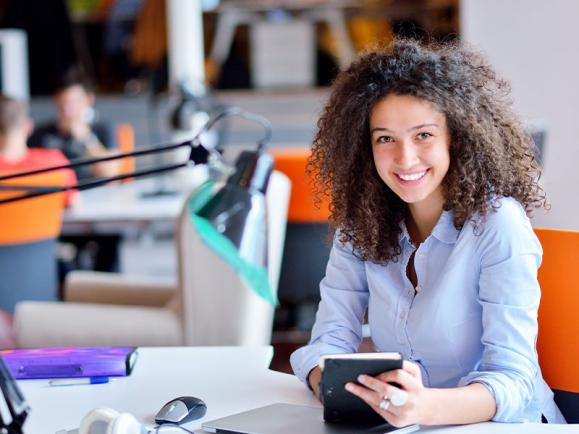 The most dreaded day of the week: Monday! After having a great weekend enjoying our time off without any worry in the world, we must head back to work and face all the emails we ignored on Friday. Mondays can be a drag for many because it is hard to shift our brain back into a professional state.
Rather than sulking your way through the day, read these Monday motivation quotes to get you prepared for the week ahead. These quotes will inspire you to do your best, stay focused on your goals, can crush the day. What will you accomplish with some Monday motivation?
Getting Your Morning Started Right
First things first, you have to start your morning off right. That means getting a good night's sleep and having everything prepared for getting out the door in the morning. These quotes will be great to read with your morning coffee to help wake you up, get you focused, and help you feel motivated. You'll be walking into the office with a smile on your face, rather than a frown.
"When you arise in the morning think of what a privilege it is to be alive, to think, to enjoy, to love…" – Marcus Aurelius
"Either you run the day or the day runs you." – Jim Rohn
"Mondays are the start of the workweek which offer new beginnings 52 times a year!" – David Dweck
"You've got to get up every morning with determination if you're going to go to bed with satisfaction." – George Lorimer
"Be miserable. Or motivate yourself. Whatever has to be done, it's always your choice." – Wayne Dyer
"Your Monday morning thoughts set the tone for your whole week. See yourself getting stronger, and living a fulfilling, happier & healthier life." – Germany Kent
"You don't have to be great to start, but you have to start to be great." – Zig Ziglar
"Each morning when I open my eyes I say to myself: I, not events, have the power to make me happy or unhappy today. I can choose which it shall be. Yesterday is dead, tomorrow hasn't arrived yet. I have just one day, today, and I'm going to be happy in it." – Groucho Marx
Staying Focused on Success
Now it is time to get your attention focused on success. You want to accel at your job and get all the task accomplished. No matter if you are a stay at home mom or a corporate executive, you need to control your mind and put it in a "motivated" or "successful" mindset. These quotes are great to sticky-note around your office to inspire you whenever your mind starts to wonder.
"One of the best pieces of advice I ever got was from a horse master. He told me to go slow to go fast. I think that applies to everything in life. We live as though there aren't enough hours in the day but if we do each thing calmly and carefully we will get it done quicker and with much less stress." – Viggo Mortensen
"Don't let what you cannot do interfere with what you can do." – John R. Wooden
"Success means doing the best we can with what we have. Success is the doing, not the getting; in the trying, not the triumph. Success is a personal standard, reaching for the highest that is in us, becoming all that we can be." – Zig Ziglar
"The starting point of all achievement is desire." – Napoleon Hill
"I was thinking one day and I realized that if I just had somebody behind me all the way to motivate me I could make a big difference. Nobody came along like that so I just became that person for myself." – Unknown
"If you don't pay appropriate attention to what has your attention, it will take more of your attention than it deserves." – David Allen
Keeping Your Mind Positive
Do Mondays drag you down to the point where you are only thinking negative thoughts? You can take those negative thoughts as they come into your mind and swap them out with something inspiring. These quotes will bring a bit of hope, happiness, and positivity to you so that you feel uplifted and ready to accomplish anything.
"Only put off until tomorrow what you are willing to die having left undone." – Pablo Picasso
"There are two types of people who will tell you that you cannot make a difference in this world: those who are afraid to try and those who are afraid you will succeed." – Ray Goforth
"Everything you want is on the other side of fear." – Jack Canfield
"Life is 10% what happens to us and 90% how we react to it." – Dennis P. Kimbro
"You are never too old to set another goal or to dream a new dream." – C.S. Lewis
"If you genuinely want something, don't wait for it – teach yourself to be impatient." – Gurbaksh Chahal
"The truth is that our finest moments are most likely to occur when we are feeling deeply uncomfortable, unhappy, or unfulfilled. For it is only in such moments, propelled by our discomfort, that we are likely to step out of our ruts and start searching for different ways or truer answers." – M. Scott Peck
Letting Go of the Stress
One of the worst parts about Mondays are the stress that they bring. It can be hard to feel motivated when your to-do list is piling up to the point it looks like you will never get it all done. Sometimes, we need to take these moments and give ourselves permission to let go and destress. These quotes encourage you to pause, take a breath, and get the task at hand done.
"There are times when we stop, we sit still. We listen and breezes from a whole other world begin to whisper." — James Carroll
"The time to relax is when you don't have time for it." – Sydney J. Harris
"Much of the stress that people feel doesn't come from having too much to do. It comes from not finishing what they've started." – David Allen
"Doing something that is productive is a great way to alleviate emotional stress. Get your mind doing something that is productive." – Ziggy Marley
"Its not stress that kills us, it is our reaction to it." – Hans Selye
"It is not a daily increase, but a daily decrease. Hack away at the inessentials." – Bruce Lee
"For fast-acting relief, try slowing down." – Lily Tomlin
"You cannot always control what goes on outside. But you can always control what goes on inside." – Wayne Dyer
Monday is by far the worst day of the week, but it does not have to be that way. These quotes will help change your mindset so that you are more motivated than ever. Do not sit and wallow in pity that you have to go back to work, but instead look at it as an opportunity to crush another week and get amazing things accomplished.