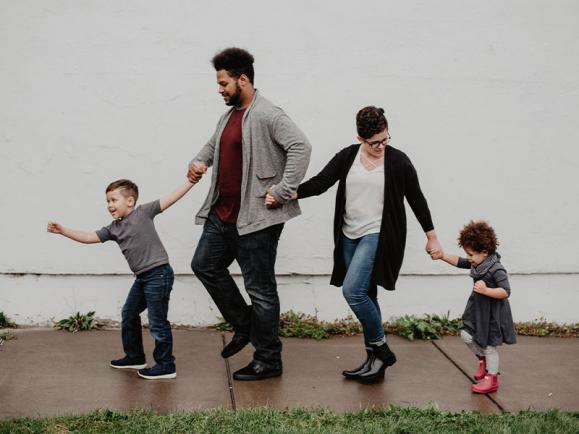 These products were selected by StackCommerce, which created these articles. The products are not endorsed by the FamilyToday editorial team. If you buy something through these links, FamilyToday may get a small share of revenue from your purchase.
Parenting is a beautiful thing, but it can be a bit of a juggling act as kids get older and start participating in their own activities. You've probably found yourself juggling your duties as a homeschooler, full-time employee, chauffeur, personal shopper, sports coach, chef, and housekeeper, all in a day's work. It can be difficult to imagine adding anything else to your day, let alone carving out an hour of time to exercise, but that may not be necessary. Your busy day has you running around a lot and you can track your activity right beside your text alerts with this New Generation Round Face Smart Watch.
The stylish wearable features 15 smart functions like reminders, a heart rate monitor, SMS and call alerts, music controls, an activity tracker, and more. Once you have one, you may find that waking up at 5:30 in the morning to run isn't a necessity, because you're hitting your activity goal between pushing a 25-pound kid on the swings and pacing the room during a work call. It's all easy to track with a 1.4-inch color touch display.
Fitness watches aren't a new invention, but a customizable and stylish fitness watch is. Forget about those clunky, rectangular, and athletic-looking options, and score a modern one instead with a large round-face screen and silicone bands in black, pink, or white.
Toss your planner, step counter, heart rate monitor, and watch, and even bury your phone in your bag because the New Generation Round Face Smart Watch offers all of them in one. Score one today while the lightweight wearable is 66% off at a final price of $49.99. With a discount like that, you might want to grab a few extras for some other busy parents you know this holiday season.
Image credit: Pexels.com