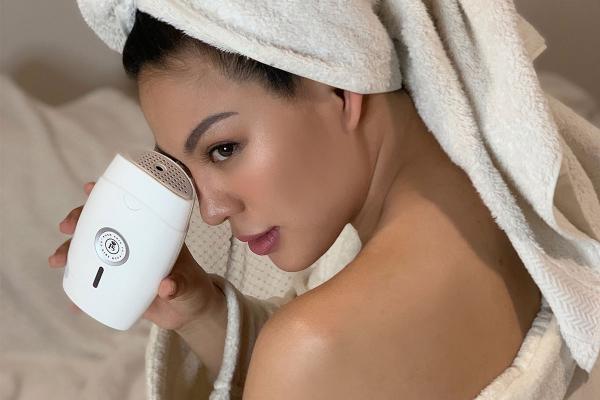 These products were selected by StackCommerce, which created these articles. The products are not endorsed by the FamilyToday editorial team. If you buy something through these links, FamilyToday may get a small share of revenue from your purchase.
Parenting comes with all sorts of challenges, but the challenge of time management is easily the most difficult to juggle. It's hard enough to find time to eat, let alone make time for some precious self-care. Thankfully, modern technology has come to the rescue with inventions like straightening hair treatments that last for months, home teeth whitening kits, and this IPL Laser Handset for laser hair removal at home. You can score hair-free and smooth skin from home while this handheld device is on sale today.
You'll never have to scramble to make it to a laser appointment again when you have this hair removal handset at home. If you've ever looked into it, you know the service requires several visits, which makes it even harder to schedule the necessary cadence for results. This handset from Posh Skin Co. will allow you to take care of business from home with use just one time per week for 12 weeks. After that, do a touch-up per month for a few months and you're set.
If you've ever been to a laser hair removal appointment, the whole thing can be a lot if you're a tad bashful. In addition to saving you time, this handheld can be done by you in private, helping you avoid the blush-inducing moment where a stranger is up close and personal with your body. You can do the job of the professionals with some easy prep. Just shave the area you wish to laser prior to treating and you're ready to remove each hair follicle with the easy-to-use device.
You'll save thousands of dollars with this pulsing light handset that's safe for sensitive skin is on sale. Avoid bashful moments, scrambling your calendar, and peekaboo hairs while this IPL Laser Hair Removal Handset is on sale for 37 percent off at $99.99 today.
IPL Laser Hair Removal Handset - $99.99
Image provided by Posh Skin Co.